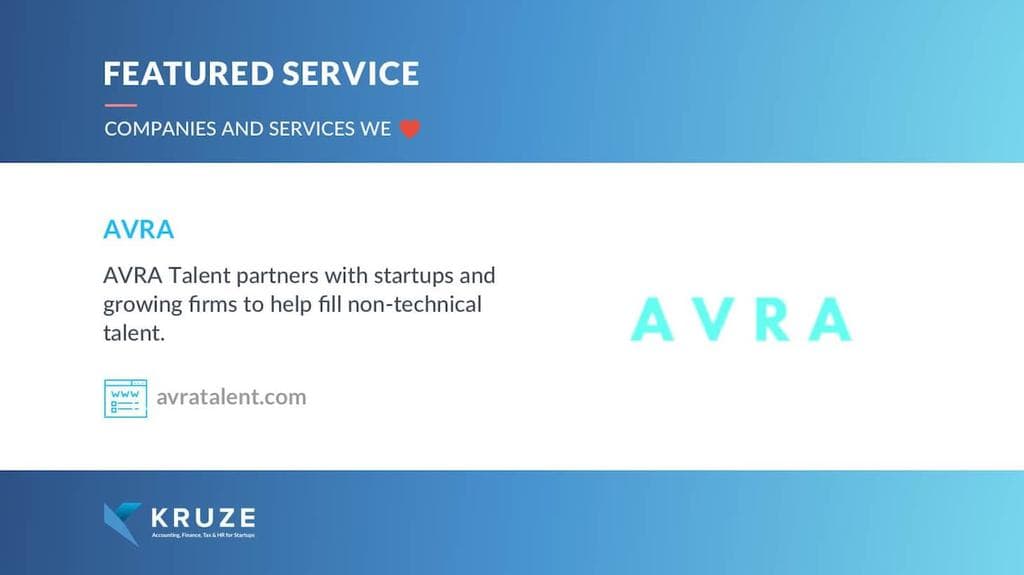 AVRA Talent, previously known as Recruit, partners with startups and growing firms to help fill non-technical talent.
They give your company a world-class, dedicated recruiting team for an unbeatable price, by leveraging their distributed workforce of experts to quickly and effectively fill needed roles.
Each search is unique and fresh because they manage every aspect of the process and hand you only the top 10% of applicants who have a good chance of being a fit.
They specialize in recruiting for Operations (HR and Finance), Customer Service, Marketing, Sales, and Design.
Listen to our Founders & Friends podcast with Maren Kate Donovan, founder of AVRA Talent, about how to scale your startup's recruiting efforts. You will also listen to frequent recruiting mistakes and best practices. Kruze Consulting uses AVRA Talent and is a huge fan!
Make sure you visit www.avratalent.com to learn more about this great company and its amazing recruiting service!