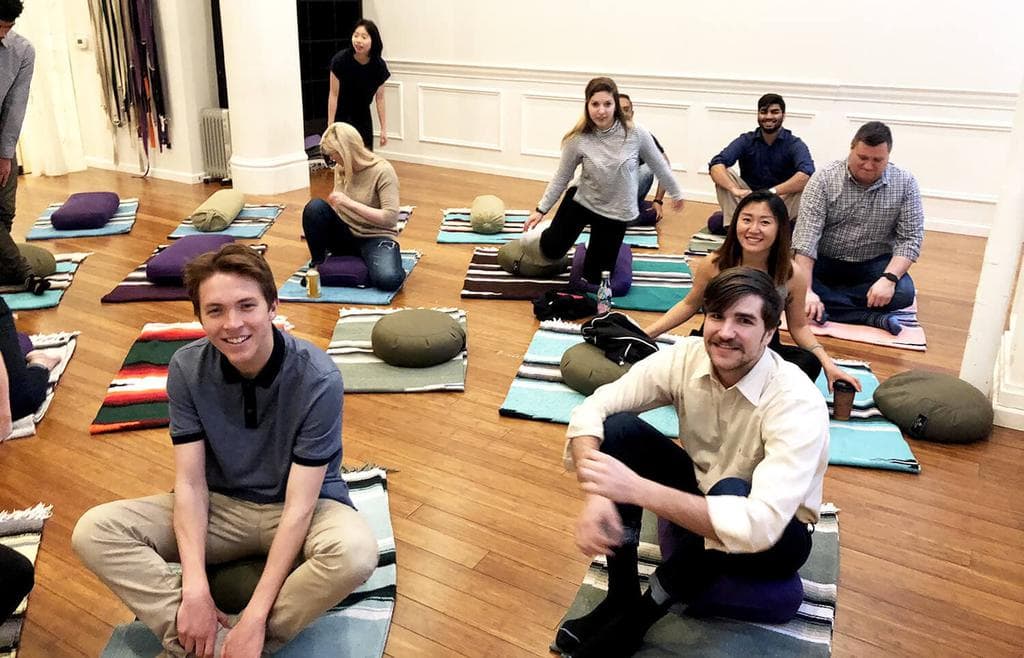 We all know that we can do things to be more mindful, healthier, happier people, but when it comes to the workplace few people make wellness a priority.
Vanessa Kruze, Founder and CEO of Kruze Consulting, has made it one of her goals to ensure that her employees are able to incorporate healthy activities into their daily routines and frequently plans activities to encourage overall well being in the office.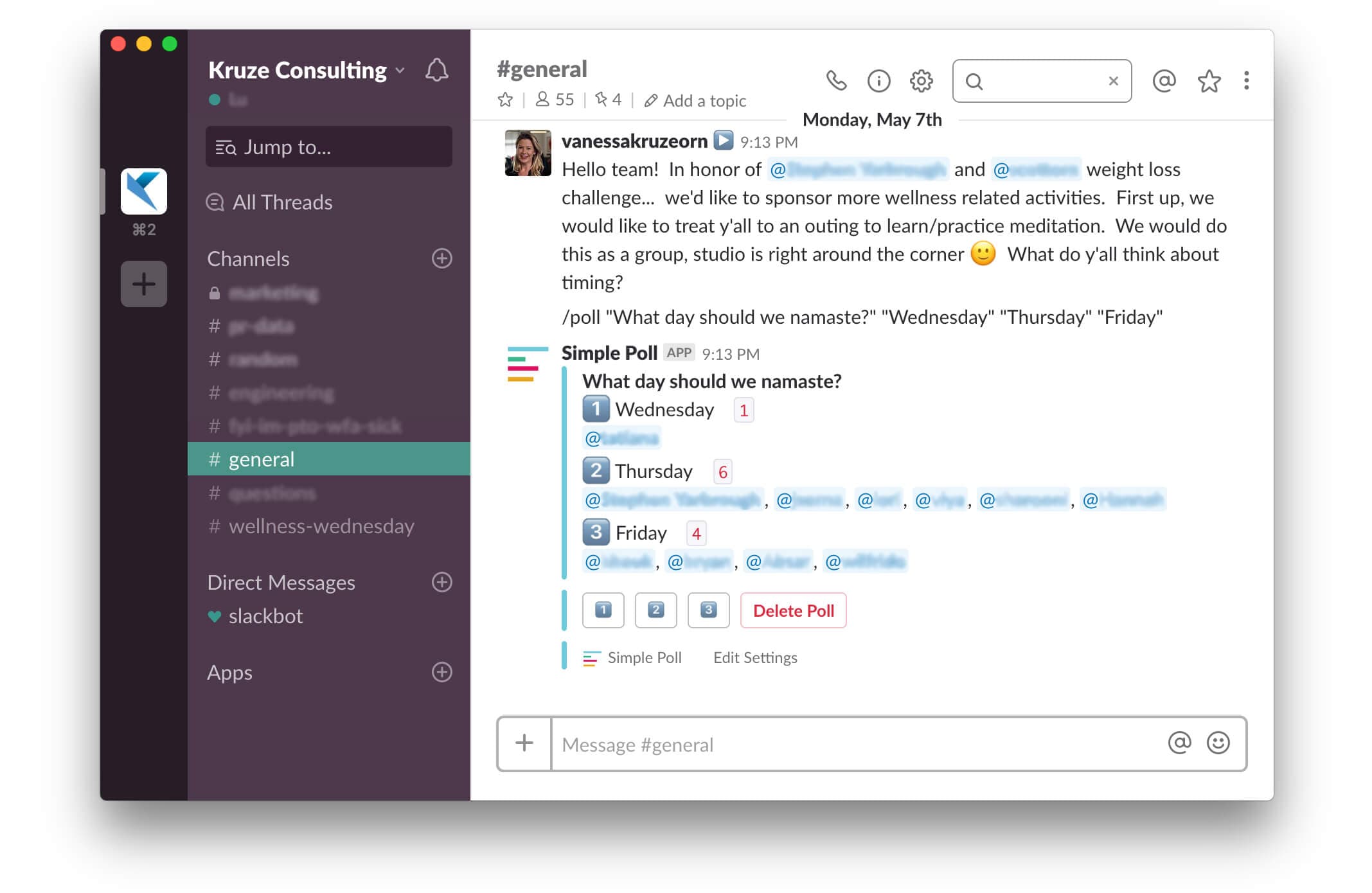 Studies show that prioritizing well being in the workplace has direct impacts on employee retention, productivity, and reduces absenteeism. Vanessa understands that by encouraging healthier habits in the workplace she is not only providing fun benefits for her employees, but she is also creating a healthier environment in which team members can grow both personally and professionally.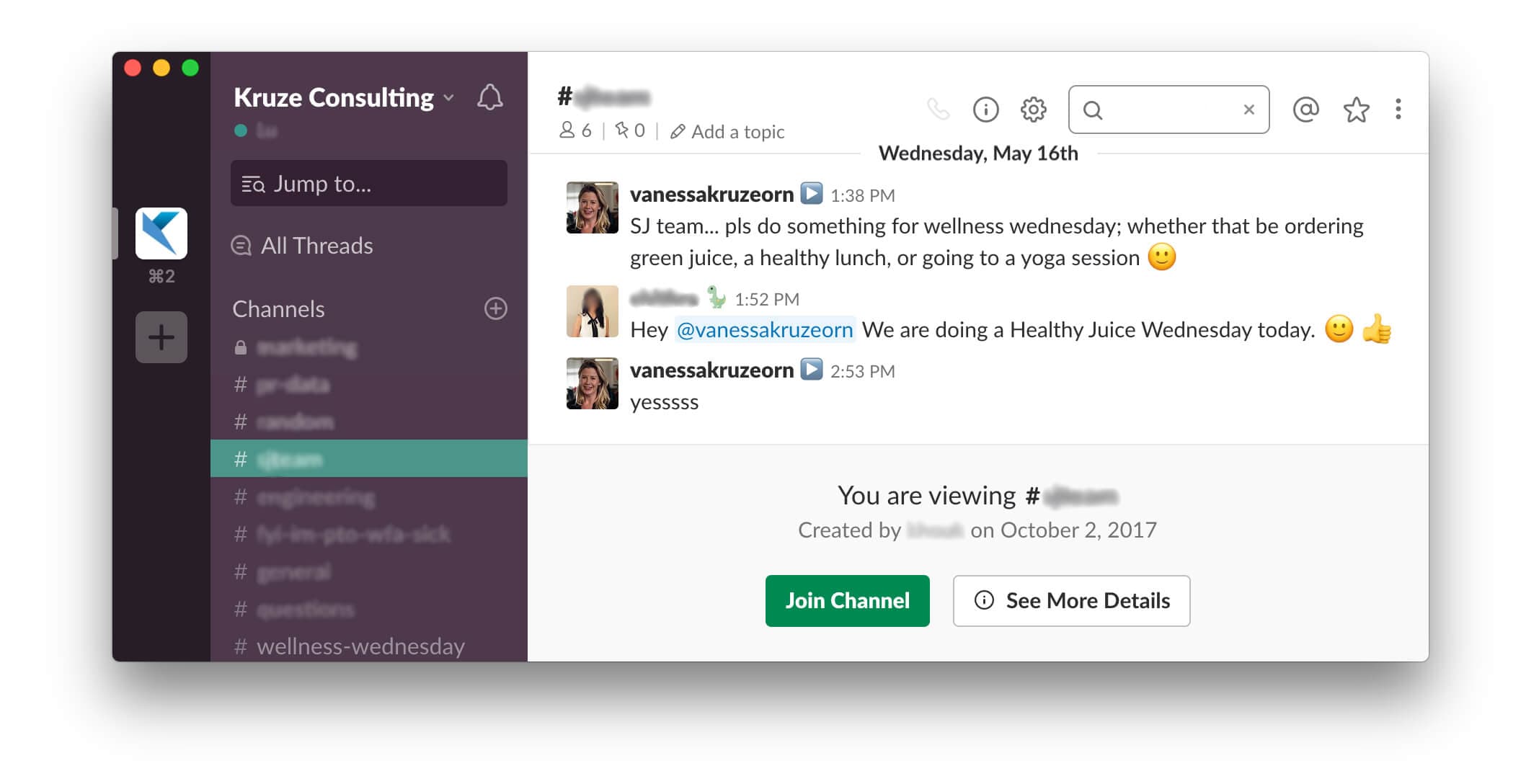 Wellness initiatives can be a team wide outing or as simple as encouraging people to eat together outside or ordering smoothies on a warm afternoon.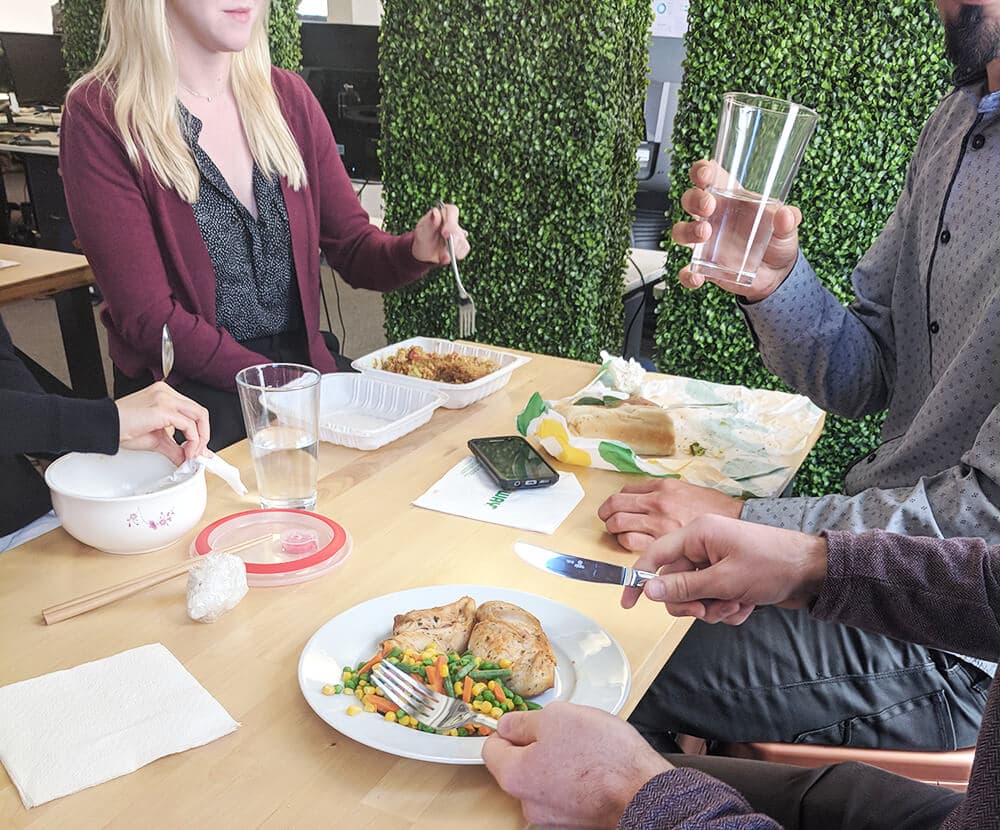 For one of our outings, we visited a beautiful yoga studio on Maiden Lane in San Francisco to spend an hour to learn stretches and movements that we can do each day to combat spending long hours sitting down. We also attended a mindfulness meditation session where we were guided through a common stress reduction meditation.

When I joined Kruze Consulting, I was so excited to have my very own standing desk. Vanessa also created a "Wellness Wednesday" Slack channel where team members can come together and coordinate wellness-related activities, plan lunches, share articles and bond in a mutual effort to bring healthy habits into our daily activities.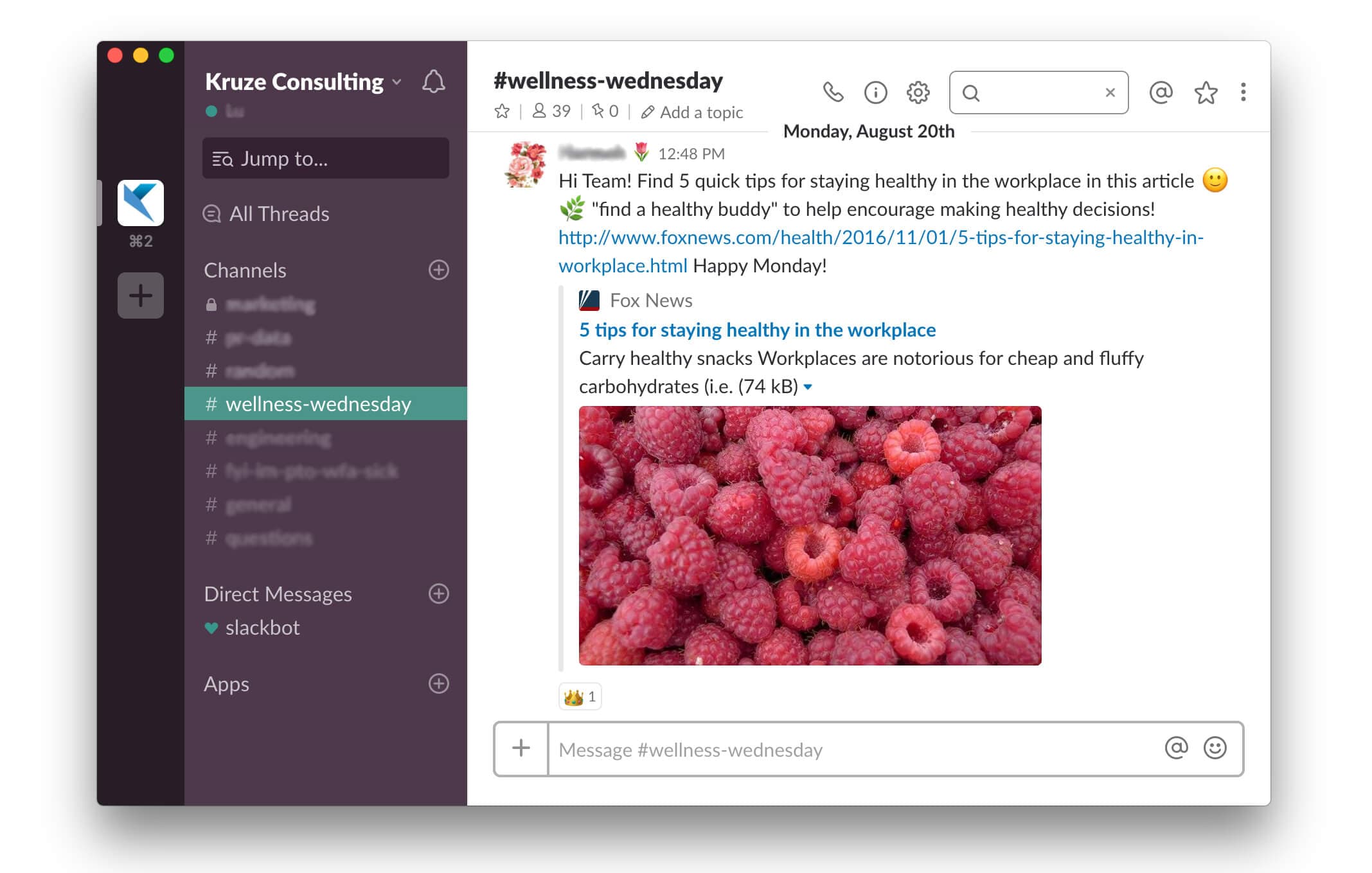 As more people strive to make healthier choices at home and in the workplace, working for companies that make employee's well being a priority is becoming increasingly important. I believe that Vanessa Kruze's Wellness Wednesday initiative at Kruze Consulting is a wonderful example of the small things a company can do that make a huge difference for their employees and work environment.