$130,000. My accounting firm, Kruze Consulting, analyzed CEO pay at over 125 startups. We found that the average startup CEO pay at funded startups is $130,000.Companies that have raised more tend to offer the CEO higher salaries. The chart below shows average pay levels by amount of funding raised.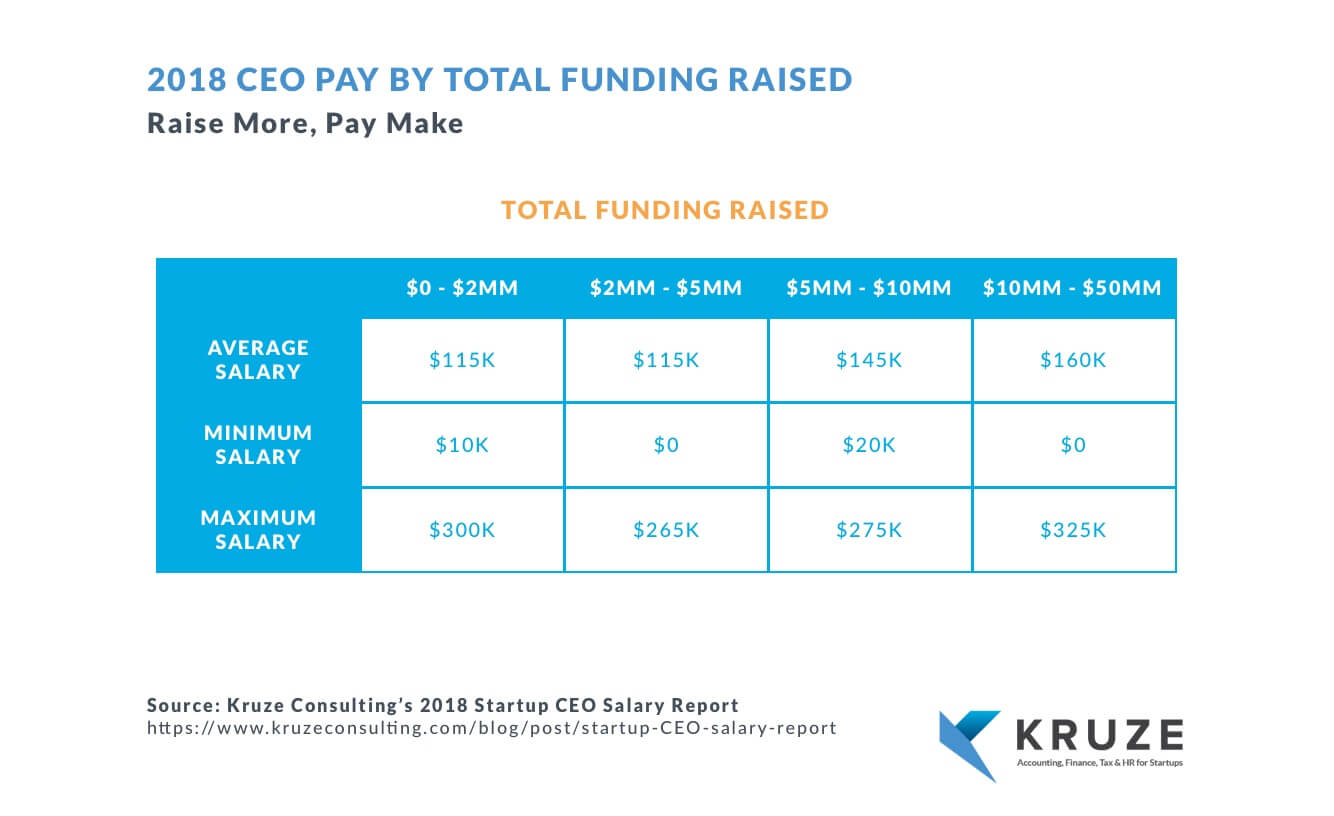 There are a lot of variables that might cause a particular CEO to take more or less in salary. Some of these factors include the industry that startup is in, how long ago the company raised funding, company revenue/burn, the CEO's prior experience, etc.
Most investors / board members we interact with tend to have a pretty similar compensation philosophy for their CEOs: Draw a salary that 1) provides enough compensation for you stay totally focused on growing the business and not worry about making ends meet; and 2) is similar to what similar companies pay.
We've got more data in our Startup CEO Salary Report, available on our website.