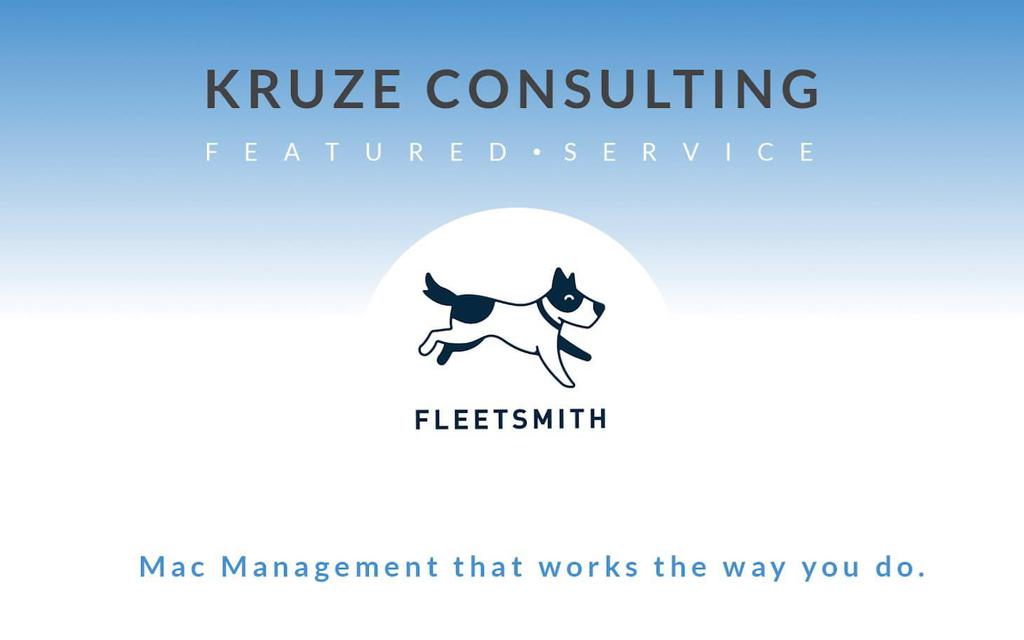 Fleetsmith is the new Cloud Based Mac Management Software that will change the way you work.
Fleetsmith is secure and with a deep G Suite integration. In brief, what that means is you can do everything from inventory, new higher provisioning, application, OS patching, and security.
It doesn't have to be always so difficult and daunting to manage your cloud-based Mac. With Fleetsmith is as easy as signing in to G Suite!
Listen to our Founders & Friends podcast with Zack Blum, CEO of Fleetsmith, talking about coming up with the idea while at Wikia, meeting his future co-founder Jesse Endahl at Dropbox and building the software at night and weekends for a whole year before raising venture funding.
Make sure you visit www.fleetsmith.com to learn more about this amazing service!
Kruze Consulting handles all things Accounting, Tax, Finance, & HR: interim CFO Consulting, financial modeling, annual taxes, R&D tax credit studies, venture debt consulting, 409A reporting, bookkeeping, AR/AP, and Seed/Series A/B Fundraising Preparation - only for funded startups. Find out why Kruze Consulting has so many successful startups as clients. Contact Kruze today!