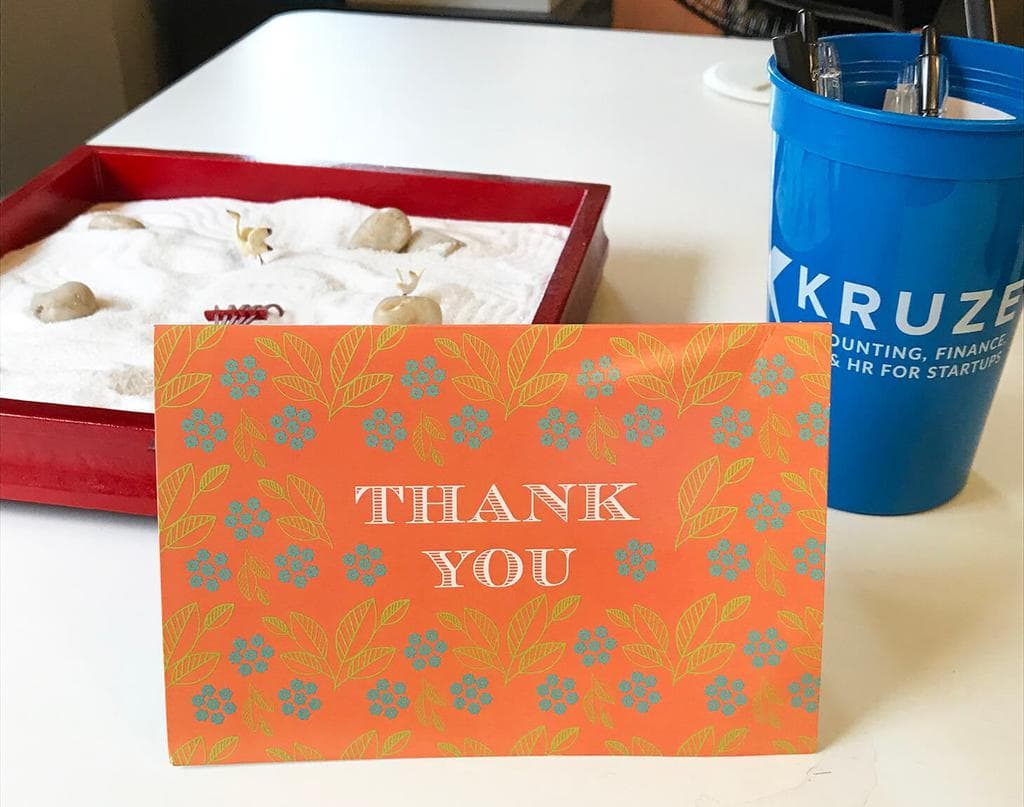 As part of our company's "Wellness Wednesday," our fearless wellness leader Hannah placed thank you cards on everyone's desks. Hanna said:
Good Morning Everyone! Here in the San Francisco office, you will notice a Thank You card on your desk (other offices please feel free to use Slack or supplies that you have nearby :slightly_smiling_face: ). The purpose of this card is to take a moment today to practice gratitude! My intention is that you use this as an opportunity to really take a moment to show one of your colleagues (or yourself!) some extra appreciation today. Saying Thank You can really make someone's day.
This was a fun exercise, and a number of our team participated. Here are some of the shots of the ones people were willing to share!