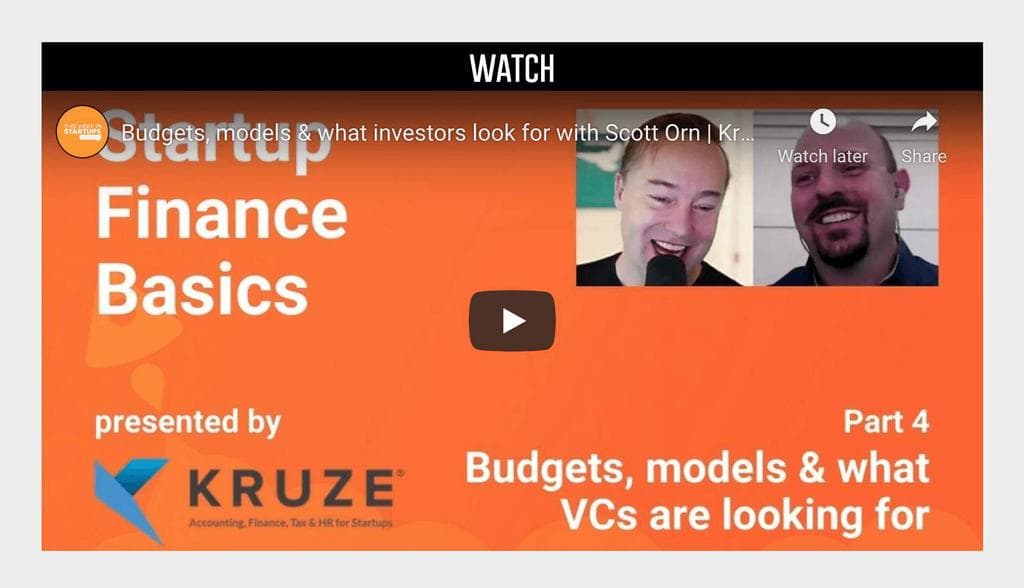 Recently, Kruze Consulting's COO, Scott Orn, was invited to be a guest on Jason Calacanis' highly-ranked This Week In Startups Podcast. Scott participated in a four-part series entitled "Startups Finance Basics". In the series, they discuss how to ace due diligence, startup taxes, and filings including information on the Paycheck Protection Program or PPP loan, as well as the 5 things you need to scale your startup.
We are really excited to have been on this podcast as This Week in Startups Podcast is not only one of the longest-running podcasts on the topic of startups and angel investing, but The Wall Street Journal contributor Cecilie Rohwedder described the podcast as "an influential Web series filmed in the U.S." Fortune.com also listed the This Week in Startups Podcast in an article entitled "The Ultimate Guide to the Best Business Podcasts".
Part 1: How to Ace Diligence & Avoid Common Mistakes
"If you get your accounting or finance issues wrong, the cleanup work can be colossal." ~ Jason Calcanis.
The importance of being prepared for diligence at all times
What VCs are looking for in diligence
Certifying financial data, scaling diligence with check size
How subscriptions complicate things, importance of revenue recognition
Part 2: Startup Taxes Deep Dive! PPP, Tax Filings & More!
Startup founders, you don't want to miss this. Learn how you can save up to $50,000 on your payroll taxes!
PPP loans' impact on the startup ecosystem
The second round of PPP
Tax filings, credits, location-based taxes & more
Part 3: 5 Things You Need to Nail to Scale
Clean bank account
Credit cards with no personal guarantee
Get the right accounting software
Set up payroll
Tax compliance
Part 4: Budgets, Models & What Investors Are Looking For
Managing your cash & building a model
Communicating strategy via financial models
Communicating your model to investors
Want more podcasts? Check out Scott Orn's other podcasts here on Kruze Consulting's "Founders and Friends" podcast.
As always, if you have any questions or would like to chat with us regarding how we can help you with accounting, finance, tax, or HR, please feel free to reach out. We are here to help your startup succeed!
Shameless plug … as Jason Calcanis said in his podcast, "everybody, go to Kruze Consulting. They do a great job. I personally can tell you, they've done a great job for our companies, including Calm.com. I'm sure they'll do a great job for you".