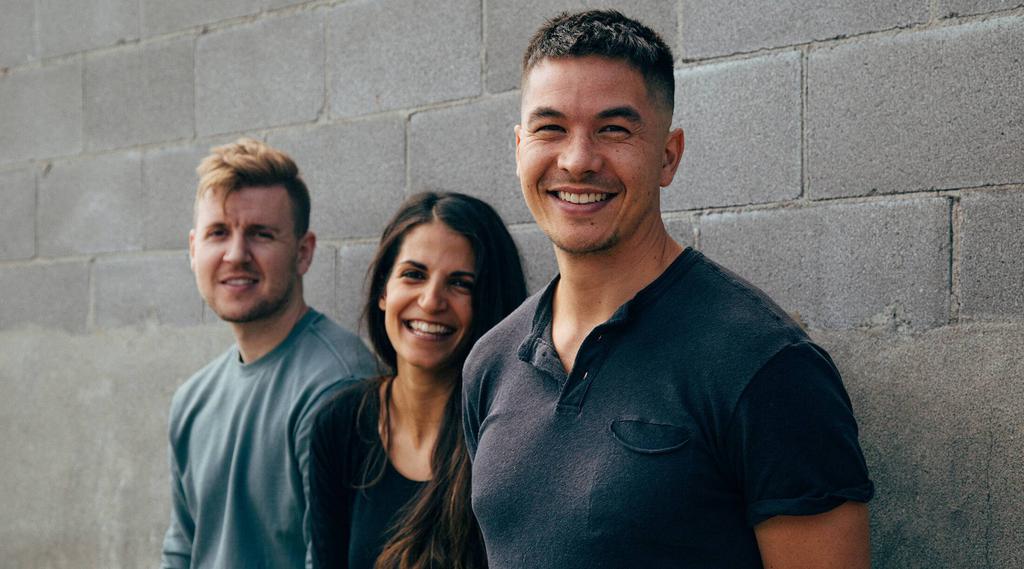 Every startup should be sending their investors an email update every month - an "investor update.". And the earlier in the month, the better. It's nice to have that conversation going with your investors so that they can help you when you need it. After all, these people have invested in the company, they want it to succeed - and you can really use their help.
So let's go through my preferred startup investor update template.
Example startup investor update template
The first segment is what I call financial metrics. And so this is going to be stuff like your revenue or annual recurring revenue, ARR if you're a SAAS company. You want to make sure that everyone knows exactly where you are with this metric; it's the metric that helps them understand how your startup is growing and when you might be big enough for the next round of venture capital.
The next one is going to be your burn rate. And there's kind of two versions of burn rate, but the first is your net burn rate, which means after all the revenue and cash you've collected, minus all your expenses and cap expenditures, that's your net burn rate. That's how much cash went out the door that month. Now, sometimes people like to do a gross burn rate, which is essentially the cost structure of the company, meaning forget all the revenue and cash collected. Just what was the total expenses of the company? That's nice, investors especially early stage, they like to know that because if revenue goes to zero, they know kind of exactly what the burn is going to be going forward.
The next thing you're going to want to do is actually do the math for them and show them exactly how much cash you have in the bank right now, super important, and then divide that by your net burn rate, and that will be your months of cash runway. So I like to give it in a number like 15 months. I also like to give them a cash out date like, maybe December 2021, something like that. So everyone kinda knows exactly what's going on in the financials. You can also do a more complicated cash out date calculation if you want, using a financial model. Make sure it's clear how you are calculating this cash out date!
There are some other kind of little things you can do, like maybe include bookings, which is basically all the contracts, the total contract value you've signed that month. That's a useful metric for enterprise/b2b startups to include in their investor update. Also, sometimes people like to include full time head count, because that gives like another nice little proxy for the cost structure. But those are really the big ones.
Now the next segment is going to be some type of, I call it like engagement metrics, are people using the product. And maybe you're pre-launch, and this isn't even an issue with you. But if you're pre-launch, maybe you want to include something like, all the potential customers you've talked to or meetings you've had discussing features, things like that. If you have a product in the market, I really recommend including some type of engagement and the simplest one is monthly active users, especially if like SAAS or consumer internet companies, even health tech, that's all the people who've used it over the month. That's usually probably your biggest number. Sometimes I see companies break it down to weekly active users or even daily active users. Typically they'll kinda give all three of those metrics if they're going to give the daily and weekly. But that's nice because the investors can look at and see if your daily or weekly actives are close to monthly, it means there's super high engagement. And people are using the product quite a bit. If it's a lot lower number, it means people are only kind of coming by once a month. And so there could be a problem. So that's why this is like an early warning sign for both the executive team and the investors. And by the way it's really powerful just to write these types of updates, the executive team is forced to learn and think about their business metrics as they collect and write them down. And this is one of the reasons I recommend them.
Sharing good and bad news in your investor update email
So, the next segment in investor update emails, people do this different ways. So there's no kind of absolute must, but my preferred way of doing this is saying, what's going well and what's not going well? And having a big, broad discussion in both categories. Other people and I don't blame you if you want to do it this way, like to take a very functional approach, meaning product, team and customers. And they typically like to explain everything that's going on with the product, everything that's going on with the team, everything that's going on with customers, that is a perfectly fine way of doing it. It's a very functional approach, which it's all good.
I prefer to do the what's going well and what's not going well and actually discuss those three functional aspects within each category. So for example, in the what's going well, you might talk about all the progress you made on the product and all the progress you've made, signing up new customers. And maybe some of the new hires that you have either in the pipeline or who have already committed. And then you're going to talk about what's not going well about the product. Maybe you have some bugs or you have a feature that you just can't quite crack, or don't know if you should actually do it, or maybe you're struggling with recruiting or maybe you haven't signed up as much customers as you would like at this point. I find that having the positive news bunched together, kind of it makes for joyous reading and people really like that.
And then having the negative news bunched together, really helps investors put their problem solving hat on as they're reading the negative news, and really think proactively instead of kinda sorting back and forth. That's just me. That's how my brain works. That's how a lot of my investor friend's brains work. But again, do it the way you want to do it.
The next section I would cover is things you need help on. It is perfectly fine to ask help from your investors. It shows you're self-aware. It shows you want the company to be successful. And guess what - they want the company to be successful. They're going to go out of their way to make intros. They're going to help you with recruiting. They're going to help with customer intros or any other kind of functional expert intros you need. And just don't be afraid to ask.
If you are going to ask your investors to share something via email or social media, a great idea is to give them a template / blurb that they can copy paste. Your investors don't want to have to rewrite the company's description, for example. Or don't ask them to figure out what the right landing page is or the what the right CTA is - write it for them so it's super simple for them to take action. Don't worry, they won't be offended you tried to do their work for them - they'll actually appreciate it, and even if they don't want to use the exact copy you put in the template, they can use it as a basis for how they want to say it.
Bonus points, if you can actually post links to the jobs that you're actually recruiting for that you're asking them to help you fill. Also, if you're looking for intros, please post LinkedIn profiles and things like that to make it easy for them to just get in there and shoot an email out. So they want to help you ask for help.
Now the next segment is what like to call thank-yous. And I don't see a lot of companies doing this, but I see some of the best companies I work with doing this. So I thought I'd pass it on. It is kinda like the shout outs from the last month. And what I see entrepreneurs doing is recognizing the people who are actually helping with intros or other types of assistance, like technical assistance or other things that need to happen with a startup. It's really powerful. And it creates this really positive cycle where if an investor doesn't see their name in the shout out or thank you section, they want to get in there next next month. And it's good kind of branding for them because all investors kind of know each other or want to know each other. So I really love the thank you. And I think it also just shows a humbleness and appreciation on behalf of the founder.
So those are the segments I highly, highly recommending any startup investor update, and that's why I included them in this template write up.
I have one little note for all the investors out there. Your founders, the executive team are putting a ton of time into these updates. Please respond and please respond with something positive Like, thanks. You're doing great. Or I liked the progress or let me know how I can help, or I will help you. Anything that kind of recognizes the effort they've put into it will be very helpful. It'll be very appreciated by the founder.
Startup Investor Update Email Outline
Summary

Bullet points
Short and easy to skim

Financials/KPIs

Runway
Burn rate
Cash flow
Revenue (if applicable)
Customers (if applicable)

Product updates
HR and team updates
Ask in the investor update for help if you need it

Securing funding (of course)
Business strategy
Hiring recommendations
Vendor recommendations
Product feedback
Customer referrals

Thank investors who helped you BY NAME
Some other tips for your email investor update
Here are some other tips for your regular/monthly investor update email! First of all, use a consistent format so that you can train investors where to look for specific information. For example, do it in email with the same bulleted list, or in a PDF, etc. Secondly, provide clear, key highlights so they can get to overview quickly and know how much they need to dive in - and if they need to call you to chat.
Include details that go in deeper when necessary. If you use a consistent format in your investor update, it will be easy for them to navigate to the details when they want to dig deeper. Having good expectations on what you'll include every month will help them efficiently understand what to expect and how to find it.
Have a deadline / schedule - and stick to it. Your investors will come to expect your updates at particular points in the month. Get them used to the cadence! And by sticking to the cadence, you help prove to them that you are a good operator and steward of their investment.