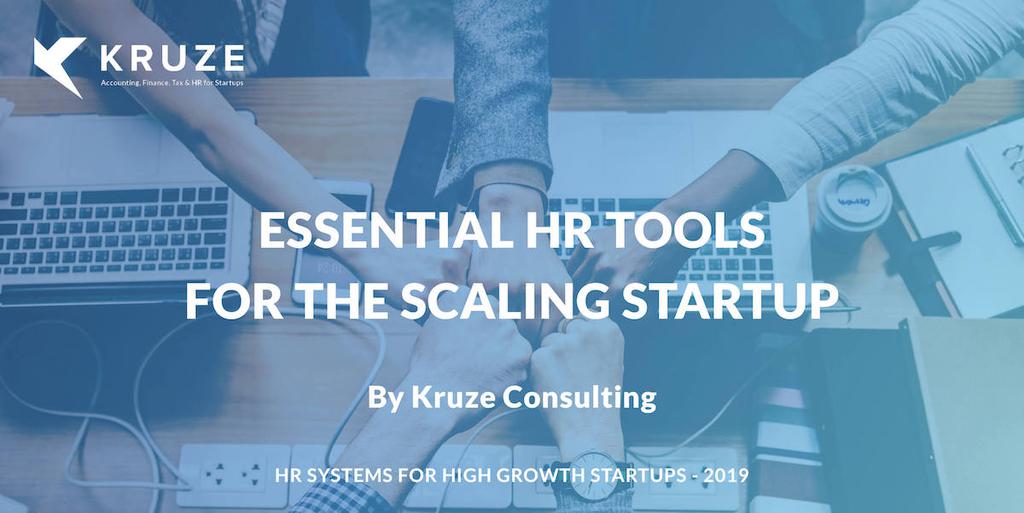 Kruze Consulting has worked with over 1000+ startups and has helped set up numerous HR infrastructure systems. HR is an essential component of any startup's foundation. If a startup doesn't have the HR systems in place to handle rapid headcount growth, managing the increase in headcount can actually distract startup CEOs from growing the business. In other words, set up your startup's people process to scale!
It doesn't matter how awesome your product is; poor hiring, an unproductive culture, and stagnant employees can sink the company in a hot minute. Long employee ramp times, executives wasting time repeating tasks that can easily be automated, unhappy new hires - use technology to help your company overcome these basic HR problems.
Below we've provided a suggested list of software, processes, and procedures to help startups navigate the HR landscape. Our recommendation: if you can afford to put the later stage processes in place sooner rather than later, you should do it!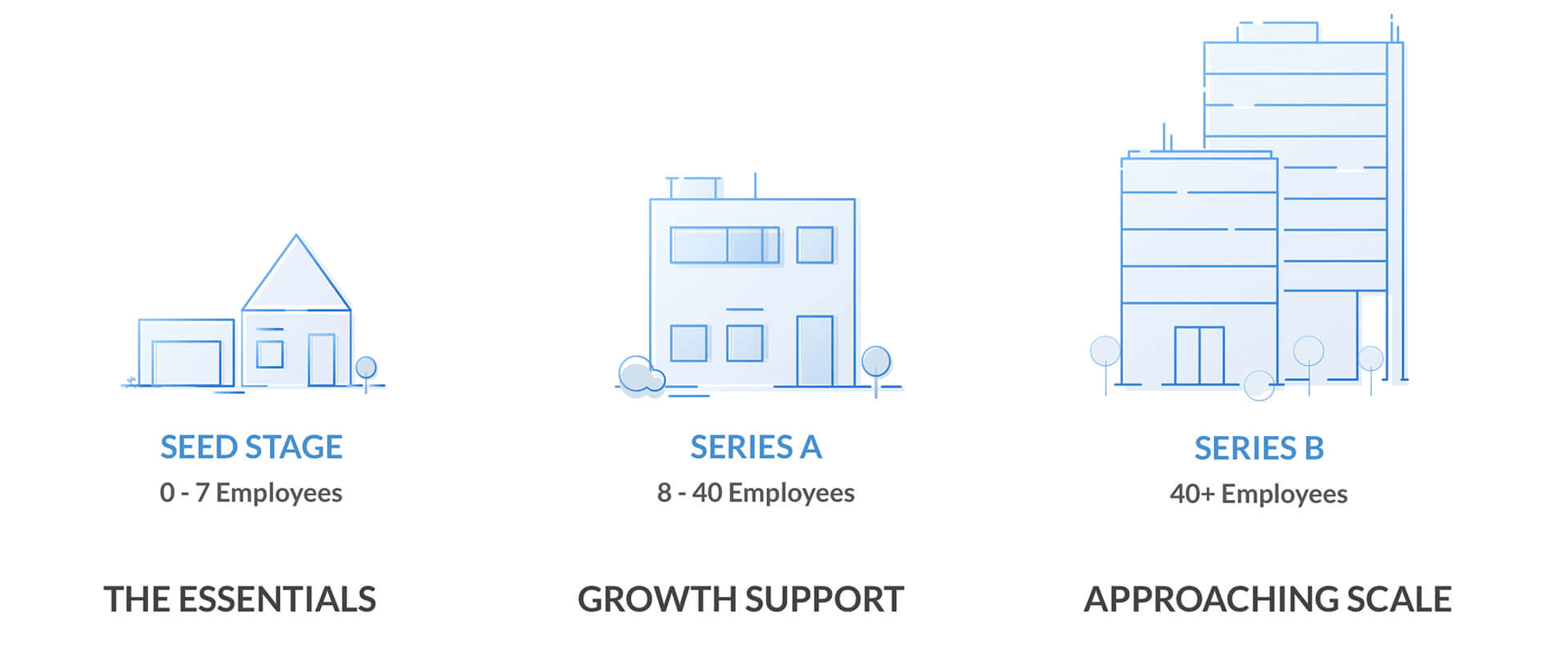 The Essentials: HR Systems for 0 - 7 Employee Startups
Payroll & Benefits, Gusto or Rippling: we recommend these to all of our clients. And we compare Gusto vs Rippling here.
HR Management Platform, Zenefits: Our #1 recommendation for managing employee offer letters and PTO. It's seamless.
Communication, Slack: everyone is using it for a reason.
Employee Recognition, Bonusly: with the Slack integration, this is a great, great way for employees to recognize each other.
Harassment Training, ThinkHR: yes, you need this right from the start.
Background Checks, Chekr: don't get surprised. Do you due diligence and check for red flags with Chekr.
Feedback, Google Forms Anonymous Suggestion Box: sometimes employees don't feel comfortable asking certain questions or notifying management about situations.
Basic Advisory, Kruze Consulting: everyone has questions about which health care plans to pick, what other startups are doing, and best practices around hiring and firing. Kruze has all the templates, and works exclusively with funded startups.
The Growth Phase: HR Systems for 8 - 40 Employe Startups
The Enterprise: HR Systems for 40+ Employe Startups
PEO (aka Professional Employer Organization): PEOs are companies like Justworks, Trinet, and Sequoia. They are "all-in-one" payroll and benefits providers that are able to provide more favorable benefits plans because they have a much larger group policy. Don't be fooled though, their Service Cost is 10x+ the price of Gusto, and most the time any cost savings you got on the health plans is more than washed out on their monthly Service Costs. At least until you have scale. Kruze recommends that you consider a PEO once you've reached 40+ employees OR if you have employees in 5+ states. Before then, cost outweighs benefit. Our top picks are Sequoia and Justworks.
In-house HR professional: Kruze recommends considering hiring a full time HR professional once you've reached 40+ employees. But if you're planning on growing quickly, you might want to consider hiring your full time HR professional sooner than that
Continuing Education Programs: your best and brightest employees will be eager to advance their careers and knowledge base, and one of the best ways to do that is through continuing education. Kruze has a library of Continuing Education options and plans based on industry specific talents. One of our top picks in Continuing Education is Harrison Metal General Management.
Mentorship Programs: careers may start with technical proficiency, but they blossom once soft skills are applied. Your employees likely have many other goals beyond just developing trade knowledge, like networking, sales, and better communication skills. Sometimes folks don't even know what they're missing, but mentors can help guide them. The BestSelf.co journal is a fantastic resource that helps both mentors and employees stay accountable on their personal KPIs.