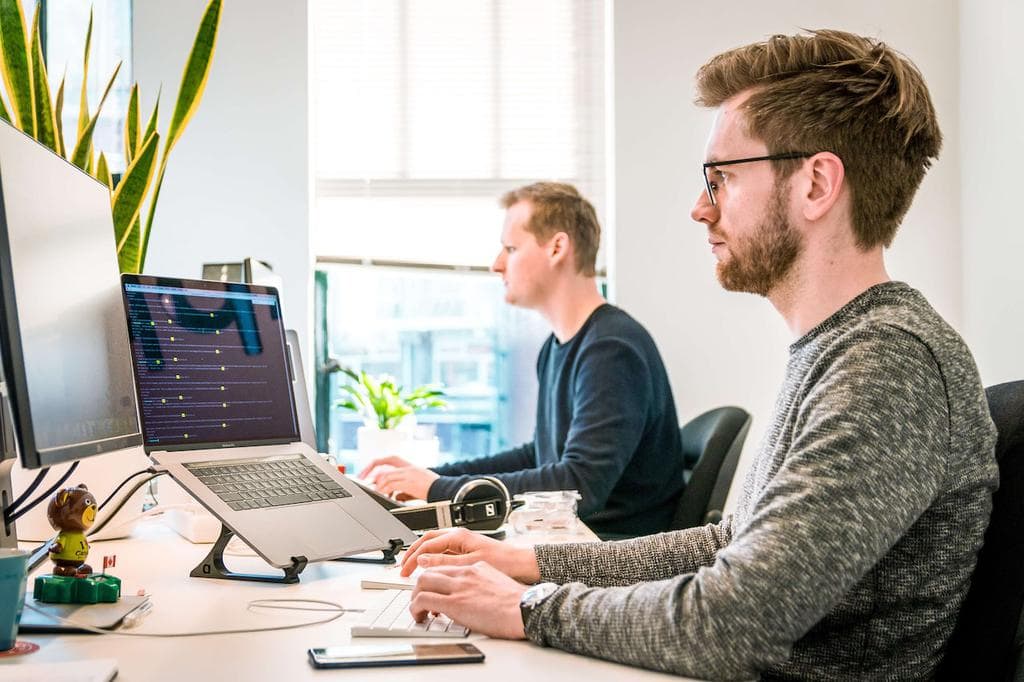 Startup companies quickly reach a point where they need insurance. But startup founders often don't have the time and expertise to figure out what coverage they need - and most brokers don't understand the unique needs of startups.
At the highest level, buying insurance is all about protecting your company, leadership, and employees - and enabling your business to continue growing with minimal distraction in the event of claims. By giving the purchase process the attention it deserves, you are not only putting your company in a position to succeed, but you are also investing in creating stability in the event of a claim, reducing the risk of failure.
Having the right insurance policies in place can save you from the money pit of legal fees and wasted time that comes with a variety of liability lawsuits you could face. The cost of insurance can be much, much lower than the headache of dealing with a problem that could have been covered!
It's important to work with expert brokers who can guide you through the process and find the best possible solution tailored to the **specific coverage needs of your startup**.
What Insurance Do Startups and Growth Companies Need?
There are many factors that go into not only the cost of your coverage but the type of coverage you need in order to protect your startup properly.
Some of the most common risk factors that drive coverage decisions include the nature of your work, your business model, growth plans, projected revenue, and contractual relationships.
It can also be helpful to look at coverage needs by growth stage. The following is a breakdown of the policies typically purchased by startups as they move from one growth stage to the next.
Insurance for Seed Stage Startups, Pre-Customers:
General Liability & Property / Business Owners Policy (BOP): A staple policy that includes property insurance to protect your company's physical assets such as computers, furniture, and leasehold improvements and betterments from loss. General liability provides coverage for claims of bodily injury and property damage to third parties that occur on your property/facilities or arising out of your operations or product. General liability is also typically required if you are leasing property, attending conferences, or contracting with partners.

Workers' Compensation: Employees can be exposed to injury while working on the job. If an employee suffers an injury while working, workers' compensation will pay for medical care and lost wages.
Insurance for Seed Stage Startups, With Customers:
Errors & Omissions (E&O): Any startup that provides services to third parties should consider E&O coverage. E&O protects against claims that allege financial damages arising from the services or advice you have provided. Your customers and partners will typically require this policy.

Cyber Liability: A cyber policy enables businesses to transfer the costs arising out of a data breach to a carrier. These costs might include computer forensics, notification, credit monitoring services, and public relations. Cyber will also include liability coverage to protect the company against lawsuits brought by third parties that suffered financial injury due to the data breach. This cyber insurance guide offers helpful insights on cyber coverage and claims.
Insurance for Series A Startups:
Directors & Officers: Covers defense costs and settlements arising from demands and lawsuits brought against your company's board of directors and/or officers personally for allegations of breach of fiduciary duty, misrepresentation, or errors & omissions. If you are looking to raise money, most institutional investors will stipulate as part of the term sheet that a D&O policy will be purchased within 90 days after the close of the financing. Additionally, when putting your board of directors together, savvy board members will inquire about the adequacy of your D&O coverage and having an excellent policy can be a powerful recruiting tool. This D&O insurance guide offers more details about coverage and claims.

Employment Practices Liability (EPLI): The need for EPLI grows with your company's employee count. This policy protects your startup from potential employment-related claims including discrimination, harassment, failure to promote, and wrongful termination. Additionally, if you are providing services that involve in-person customer interactions, employment practices liability can include coverage for sexual harassment or discrimination to third parties.

Fiduciary Liability: A fiduciary policy is designed to protect both your business and employees from claims of mismanagement of employee benefit plans, such as a 401(k), and the legal liability arising out of their role as fiduciaries. As soon as your startup starts providing any type of employee benefit plans, you will want to look into a fiduciary liability policy.

Key Person: Key leader, also known as "key person" or "key man" insurance, is a life insurance policy on a business partner/owner, top-level executive, or a critical employee whose death or disability would adversely affect the startup. Key man insurance will ensure that your company is financially protected from the fallout of a key person's death or disability, so you can recover and move forward. You can also make up for loss of profits or any debt that you may incur while the company is recovering.
Additional Considerations for Growth Stage Startups ( Series B, Series C, etc.)
Foreign Commercial Package: This is a specialty policy that extends your existing coverage to foreign operations. These policies typically include standard coverages such as general liability, property, auto, and foreign voluntary workers' compensation. They can also include kidnap & ransom, business travel accident, and contingent auto coverage.

Commercial Crime: Crime insurance protects your startup from losses due to crime-related issues that other products don't cover, such as third-party fraud or employee theft. Whether it's crimes committed by third parties or your own employees, crime insurance can help protect your company from significant losses. First-party coverage protects your business from its own losses of money, securities, or property that occurred as a result of some type of criminal activity by an employee or a third party. Third-party coverage protects your business if another business or entity claims there was a theft of their money, securities, or property by an employee of your business.

Intellectual Property: The important thing to know is that insurance policies broadly exclude the most litigious category of IP - patent. Most E&O policies will include a cover called media liability, which provides some protection for claims related to copyright, trademark, logo, and other infringements. However, patent is broadly excluded from all E&O coverage and must be purchased on a specialized policy. This specialized product can be configured to include three types of coverage grants, or some combination of them: defense, abatement, and/or indemnity. Defense cover will support legal fees, settlements, and judgments for claims brought by third parties alleging infringement. Abatement will reimburse legal expenses when your firm needs to enforce patents. Indemnity is the most likely scenario for early-stage companies. It provides defense costs, settlements, and/or judgments if you agree in a (client) contract to assume their liability if it is alleged that your technology infringes on someone else's patent.
| Startup Insurance Needs | Pre-CustomerSeed Stage Startups | Seed Stage Startups with Customers | Series A Startups | Growth Stage Startups (Series B, C, etc.) |
| --- | --- | --- | --- | --- |
| General Liability Insurance | X | X | X | X |
| Workers' Compensation Insurance | X | X | X | X |
| Commercial Property Insurance | X | X | X | X |
| Errors & Omissions (E&O) Insurance | | X | X | X |
| Cyber Insurance | | X | X | X |
| Directors & Officers Insurance | | | X | X |
| Employee Protection Liability Insurance (EPLI) | | | X | X |
| Fiduciary Liability Insurance | | | X | X |
| Key Person Insurance | | | X | X |
| Foreign Commercial Insurance Package | | | | X |
| Commercial Crime Insurance | | | | X |
| Intellectual Property Insurance | | | | X |
What Does Startup Insurance Cost?
The cost to insure your startup is going to vary based on the size of the business, number of employees, etc. - however, here are some rough numbers to help founders gauge the cost of insurance for a startup:
| | | | |
| --- | --- | --- | --- |
| | Sub $1M in Revenue | $1M to $5M Revenue | $5M+ Revenue |
| D&O | $7,500 | $4,000 | $6,250 |
| EPLI | $11,000 | $5,600 | $10,250 |
| E&O | $16,750 | $11,750 | $22,000 |
Protect Your Startup
As your startup grows, the complexity of new customer contracts, new partnerships, and a growing team introduce new risks for the organization. An insurance program should grow with your business and be appropriately tailored to the company's size, stage, and business operations. Just as we recommend that you work with accountants who understand startups, we also believe that it's important to find a broker who specializes in startups and can work with you to identify the most important risks and ensure they are covered with the right policies, ultimately protecting your valuable time and resources.
Kruze Consulting Partner, Embroker:
Kruze Consulting has partnered with leading digital insurance brokerage, Embroker, to help clients buy and manage all lines of insurance digitally. Embroker helps businesses get the right coverage, at a lower cost, and with less hassle. They specialize in helping startups and growth stage companies buy and manage coverage and have built a startup insurance program with custom-built policies designed specifically for startups. Kruze clients can use code KRUZE10 to save an additional 10% on D&O, EPLI, E&O and Cyber insurance.