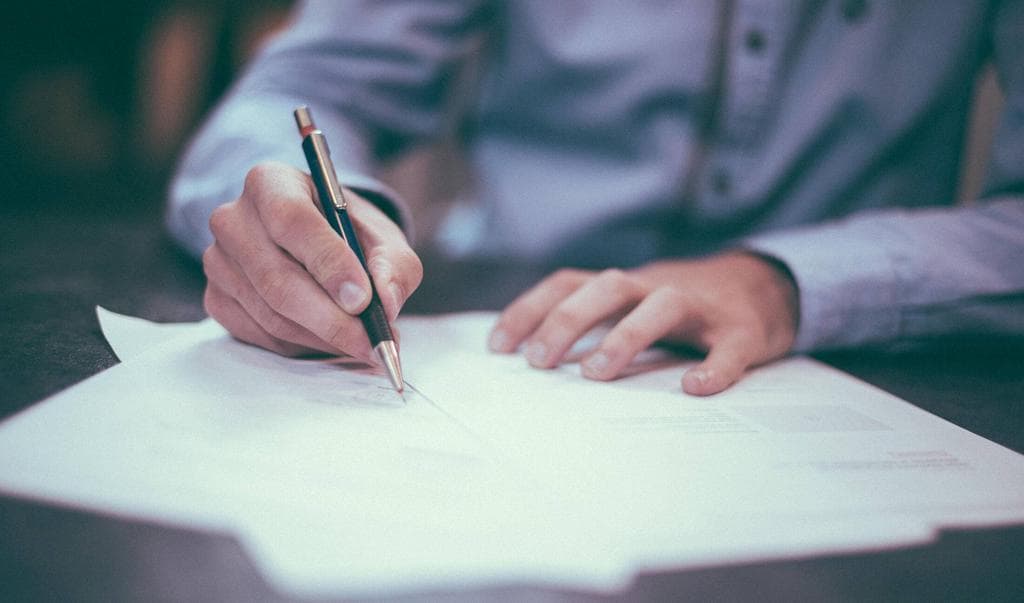 Not that long ago, Kruze Consulting's COO, Scott Orn, was invited to be a guest on Jason Calacanis' highly-ranked This Week In Startups (TWIST) Podcast. Scott participated in a four-part series entitled "Startups Finance Basics". In the first part of the series, they discuss how to ace due diligence and how to avoid common mistakes. This article will explore 3 tips for startup venture capital funding.
3 Tips for Startup Venture Capital Funding
"If you get your accounting or finance issues wrong, the cleanup work can be colossal." ~ Jason Calcanis.
Due diligence is a very important step all founders must take if they are looking to raise venture capital. This means, having all your financial, tax, and HR records and materials on-hand for a VC that is looking at possibly investing in your company. VCs will want to see these records to understand your startup's operations, financials, market, legal/tax, compliance, etc. Our team of financial experts has put together a detailed due diligence checklist for you.

Additionally, here are a few tips to acing the diligence process and avoiding mistakes:
The importance of being prepared for diligence at all times. You never know when a venture capitalist will knock on your door with an offer that you can't refuse. You must be prepared for due diligence or you may miss out on your game-changing funding chance.
"Do not procrastinate. That is the single biggest error that founders make. They say … I'm going to take care of all the legal due diligence later, I don't have to worry about it. And then, VCs come out of nowhere. I know this happened with Calm, they weren't expecting to raise money. All of a sudden venture capitalists want to talk. And if they (Calm) hadn't been prepared and had everything buttoned up before that conversation happened, they would have never been able to catch up, it would have made it a lot more difficult." ~ Scott Orn, COO Kruze Accounting
Know what VCs are looking for in diligence


Historical Financials - You want to make sure these are up-to-date and that they reflect what the executive team has told the VC in the lead-up.

Financial Model - A financial model is the numerical expression of your startup's goals - how many customers you'll have, how many people you'll hire, how your margins will improve. The creation of a financial model should tease out the key metrics and assumptions that you will test as you execute your business plan.

" It's not so important that your financial model is perfect, or no one's expecting you to be like an analyst from Goldman Sachs … What VCs are doing with the financial model is really kind of using that as a map to judge your expectations judge where you think you can take the business and essentially sell that to their partners and say, this is going to be a really exciting business in a couple of years, this company has an opportunity to IPO eventually." ~ Scott Orn

You can get free financial model templates here.

Tax Compliance - Make sure you are on top of taxes. Missing tax deadlines can cost $10,000+! You'll want to research deadlines relevant to your business and set calendar reminders. We've put together a 2021 Tax Compliance Calendar for Startups to get you started.

" I think people generally understand that like you should have good historical financials and a model, but I think Tax Compliance is somewhere we see people fall quite a bit. And so I can dive into those three buckets if you like. " ~ Scott Orn

Please remember every startup is different and so are its tax compliance needs. It's best to consult with your CPA to discuss further.


Don't bend or exaggerate the truth
You don't ever want to bend or exaggerate the truth in any way. You want to be conservative and transparent. This being said, don't worry about perfection. You may accidentally put down an expense. "VCs are not looking for perfection. They are looking for a process, something they can believe in and it trustworthy," said Jason Calacanis, venture capitalist, and TWIST podcast host.
Scott Orn agrees. "They're not looking for perfection. They're not even expecting anything close to perfection. They're expecting a good honest try. They're expecting you to have good judgment in hiring a service provider who can do this for you. And do not hide anything. That is where deals are going to die. And that's where reputations are going to die."
Startup Venture Capital. Assistance - Leave it up to the Experts

The Right Accounting Partner For Your Startup's Next Round
We know how to de-risk your startup's next venture capital round and navigate the VC diligence process. Our team makes sure you are ready to fly through your next VC's accounting, HR, and tax due diligence. And when you use us as your bookkeeper, we set up and keep up-to-date a due diligence folder so you can get that next round of fundraising. See our list of the top VC pitch decks, which may help you put together your slides.
A CPA Firm Specialized in Startup Accounting & Finance
Startups are our niche and our passion. Our clients have raised over $10 billion in venture capital financing. We are one of only a few outsourced accounting firms that specialize in funded early-stage companies - we only offer financial and tax services to fast-growing startups in the Seed, Series A, Series B, and Series C stages.
Trusted by Top Venture Investors
Top angel investors and VCs refer to Kruze because they trust us to give the right advice. Our clients are portfolio companies of top technology and Silicon Valley investors, including Y-Combinator, Kleiner, Sequoia, Khsola, Launch, Techstars, and more. With us, your books and taxes are in order when it's time to raise another round of venture financing.
We are here to help your startup succeed! Reach out to learn more today.