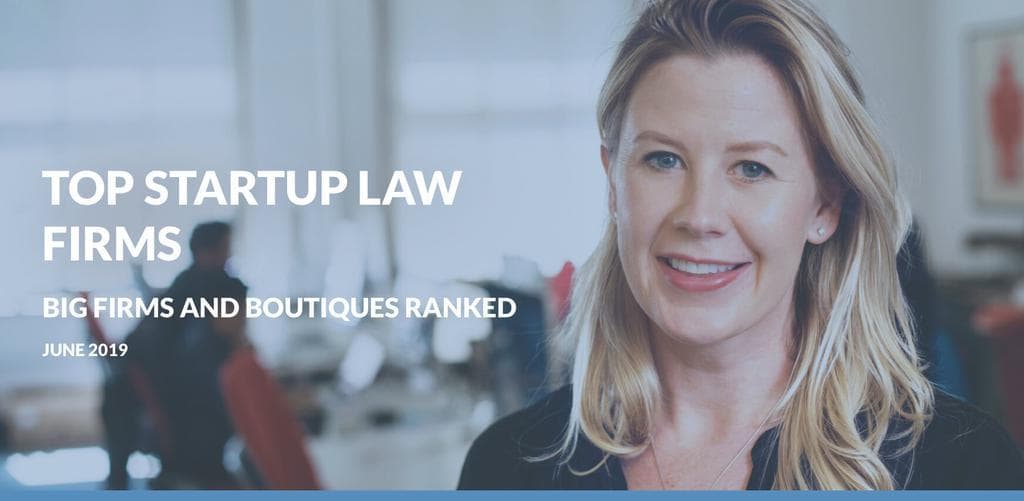 This year, we've released studies on both the top law startup firms as well as the top startup boutique law firms. From big to small, we've used our unique insight into the world of startups to provide the legal world a bit more perspective on how things shake out. Our clients appreciate the knowledge, our partner firms appreciate the notoriety and we appreciate the publications who enjoyed our content. Everybody wins!
We've heard from some of our clients that we cemented their choice of legal service, and from others that we made the need for a change clear. As startup experts, we know that one does rarely fits all and every company and founder is faced with a unique series of challenges that call for unique solutions. One thing we tried to make clear with these studies is that there are plenty of great firms for startups at every stage of growth. As startups grow, needs change and founders are often left to make important decisions with inadequate or incomplete information. By releasing what we've learned about startups and legal firms we hope to help close that information gap so founders can be as best equipped as possible when it comes time to make that big decision.
On the other side of the table, the law firms our clients work with have expressed a keen interest in where they stand relative to the competition and appreciate the additional transparency we bring to the market for startup legal services. From the boutique firms perspective, our data substantiated that the battle for dominance is a two-horse race between Atrium and SLS. When it comes to the major firms, it appears to be a much tighter race amongst the top five firms. Founders, partners, and associates at most of the firms we mention have reached out with questions, thanks and even a with a few strategic questions on how they can move up in the rankings!
When we released our Top Law Firms for Startups post, Bloomberg Law, Law.com,BigLawBusiness.com, AboveTheLaw.com, and others took note of the market dominance of Fenwick and Wilson Sonsini have in the startup market. The nearly $80,000 a year startup spend on legal where also notable to these publications. Similarly, Law.com, AboveTheLaw.com, and LawFuel.com used our boutique firms data to drill down on the dominance of Atrium and Silicon Legal Strategy in the space amongst smaller firms. Both studies revealed market leaders in each space and made it clear that startup founders are spread pretty evenly between choosing the major players and being distributed amongst a large number of smaller firms. The key take-away that, regardless of firm size, founders are looking for counsel with whom they feel most comfortable - either placing their faith in the clear market leaders or in small firms with whom they have a personal relationship.