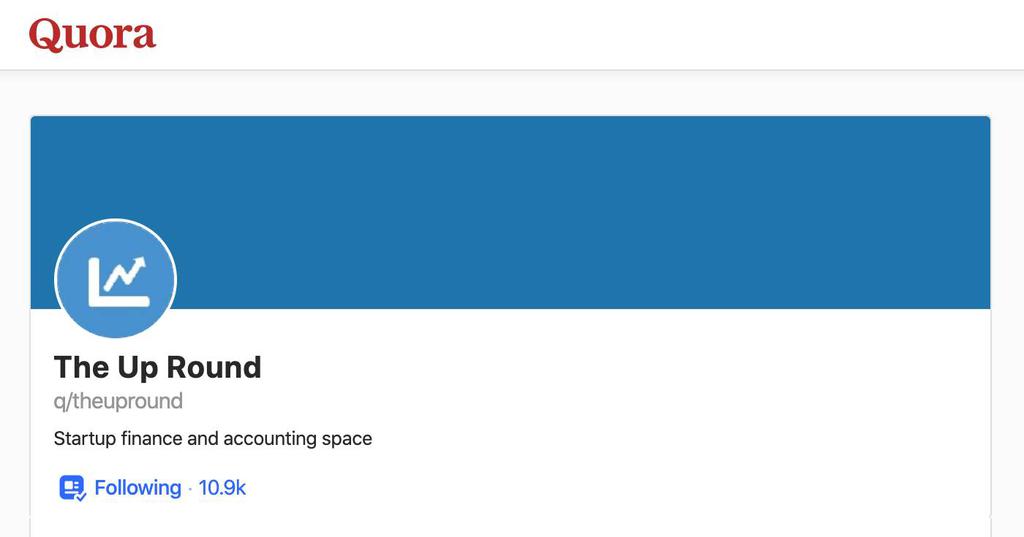 Our Quora Space - The Up Round - has been growing non-stop since last year! Our almost 11,000 followers get super informative articles on startup finance and accounting every day. We carefully curate news and Quora posts related to accounting, bookkeeping, taxes, HR, finance, venture capital and the latest trends for startups and founders.
Here are some of the most popular shares from 2019:
#1-Understanding VC Doublespeak - Let Me Know How I Can Be Helpful
#2-17 Pitch Deck Templates Inspired By Real-Life Startups and Businesses [Edit and Download] We also have a list of the top 5 venture capital pitch decks here.
#3-Figuring out how to interview someone? We asked founders and startup leaders to share their favorite questions to ask in interviews
#4-Brex vs American Express - Which credit card is best for startups?
#5-How do top-tier venture capital firms find M&A corporate suitors like Apple, Google, Microsoft, etc. for their distressed startups?
#6-How to Build a Startup Financial Model
#7-Startup Finance and Accounting Job Descriptions
#8-Is a $100k salary too much for an angel/VC-backed startup co-founder raising $500k? I think this will make it difficult to raise money. Are investors going to agree with me or will they accept him taking such a large salary?
#9-Charles Hudson explains the ins and outs of launching and managing a seed fund
#10-What information do VCs want AFTER they make and investment. Since we help companies with their accounting and finance, we are obviously focused on financial metrics…
Don't miss out on the most relevant trends on early-stage accounting and finance in 2020 - follow our Quora Space here and help us make of 2020 your startup's biggest year yet!