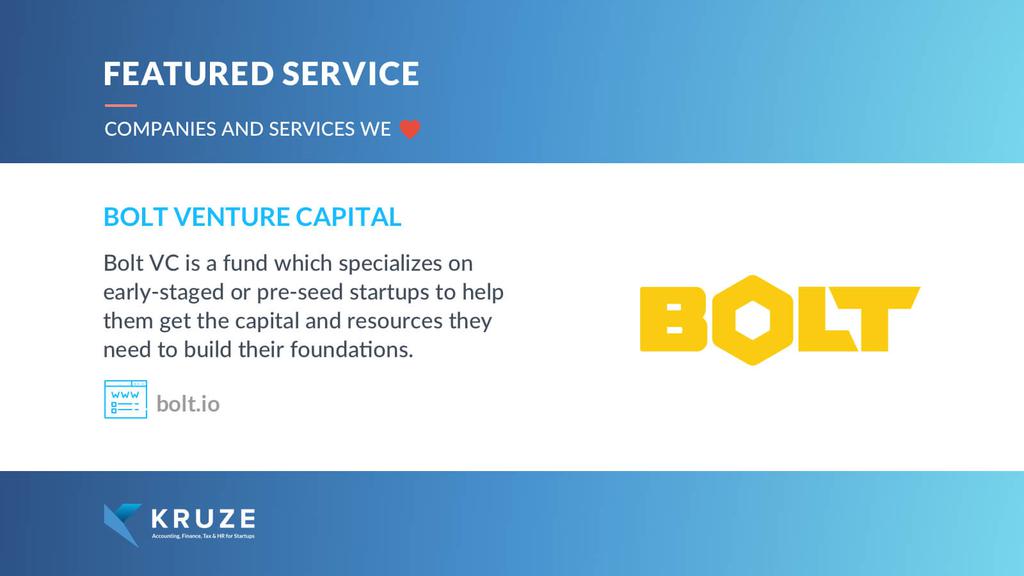 Bolt VC is a Venture Capital fund which specializes in helping hardware startups get the capital, prototyping, and expertise they need to build their foundations. Bolt has both capital and an office space - complete with the manufacturing equipment startups need to build and test physical good prototypes.
Their portfolio offers a mix of companies, from consumer, enterprise, and industrial companies.
Through Bolt Build, they can invest between $200K-$500K to found teams at the idea stage, providing office space, prototyping lab, and a full-time team that will help your startup get the necessary strength to move to the next level. Learn more about this option here.
With Bolt Capital, they can invest up to $1M on pre-seed or seed companies. Here, founders benefit from the wide expertise of Bolt's team by creating a partnership that has already produced tens of billions of dollars on market cap. Learn more about this option here.
Listen to our Founders & Friends podcast with Haje Kamps, Director of Portfolio at Bolt Venture Capital, turning the table for the first time to interview our COO, Scott Orn, on this unique episode. They bounced around a ton of really interesting (and fun) topics of the startup world.
Make sure you visit www.bolt.io to learn more about this great fund!