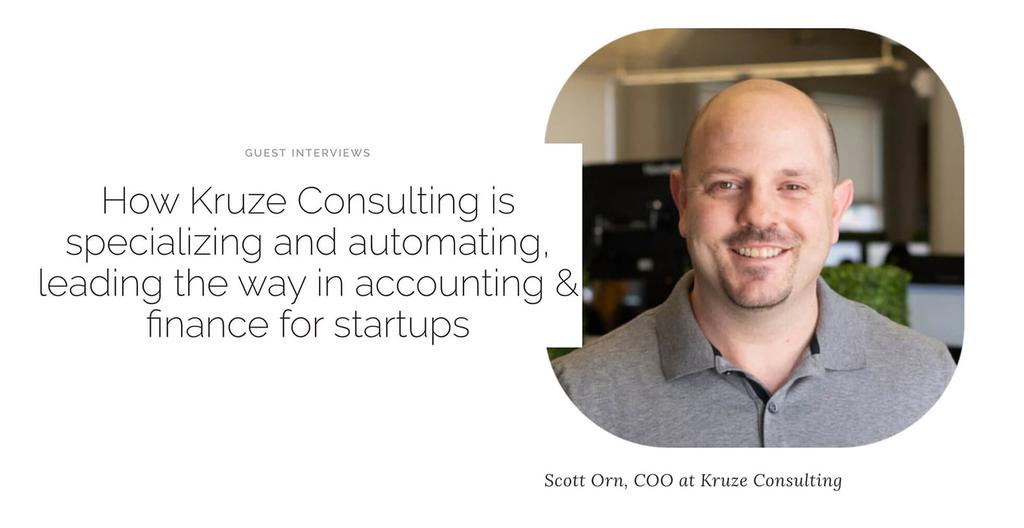 Kruze Consulting's COO, Scott Orn, was recently interviewed on Blake Oliver's podcast. Blake is a well-known thought leader in the cloud accounting and tech-enabled accounting world. His "Cloud Accounting Podcast" is a showcase for accountants and bookkeepers using the cloud to make their work more strategic.
On the podcast, Scott talks about how Kruze Consulting is using process and technology to scale. He and Blake discuss Scott's view that there can be two types of successful small CPA firms - ones that focus on a high-value niche, focusing on a high bill rate. OR CPAs who embrace technology and process to scale beyond billable hours. Scott talks about how Kruze goes into periods of intense tech or process optimization, that allows the company to aggressively scale.
They then discuss Kruze Consulting's Venture Debt Fetch, a service that will connect qualified startups with venture debt lenders, and analyze the venture debt term sheets for the clients. Again, this is based on a back-end technology platform that Kruze has built to help automate the debt fundraise process.