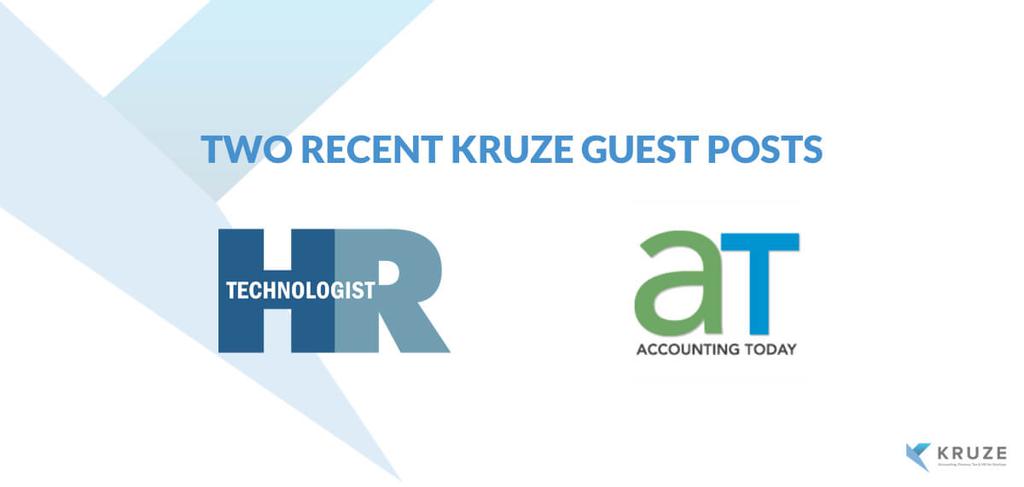 Vanessa Kruze recently penned two guest posts on some respected accounting and HR websites, AccountingToday and HR Technologist. If you didn't catch them, here's more about these posts:
AccountingToday - 5 pro-tips for surviving tax season We are knee-deep in tax accounting season, and Vanessa and her team are veterans at this point. In this piece, she lays out five hard-earned tips for accountants in the middle of getting taxes done for their clients. From time blocking to getting the help you need, she has five tips that will hopefully be useful to the most harried of tax professionals.
HR Technologist - Combining Technology and Traditional Practices to Hire Remote Workers This is a pretty topical piece, given the coronavirus crisis that is forcing many people to work from home. Kruze has a large remote workforce spread across the US, and getting everyone to pull in the same direction takes work, processes, and technology. Vanessa lays out recruiting and interview strategies and lists some important productivity tools that foster a productive remote workforce.
We hope you can check out the two pieces!