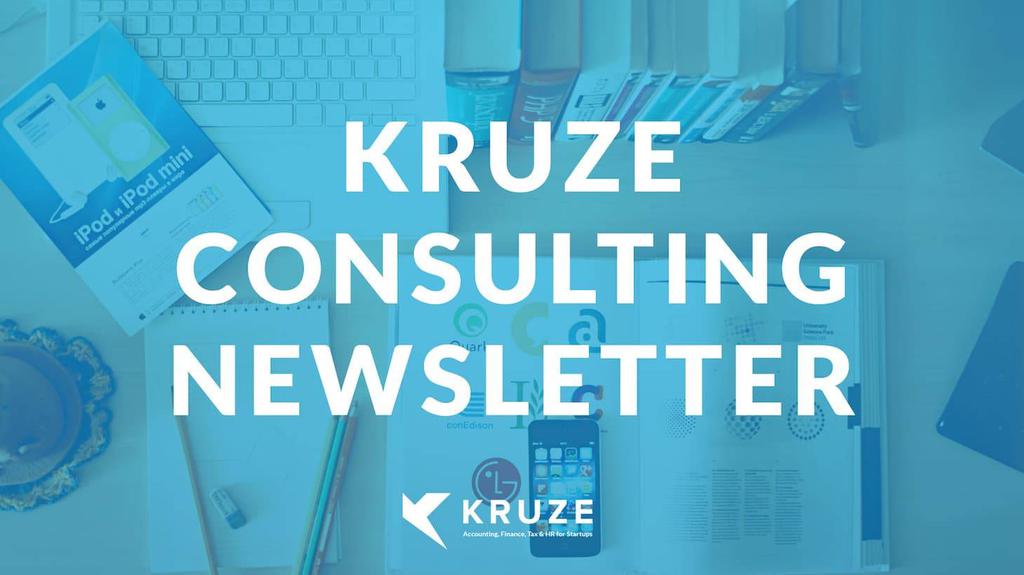 Video: We Are Grateful for an Awesome 2017!
I'm Vanessa Kruze and today I just wanted to go over with you guys a 2017 recap, as well as go over some things that are coming up for 2018.
First things first, thank you so much for being with us for 2017. We're looking forward to a great 2018, and we have absolutely loved and enjoyed working with you, so we're super-excited to see what 2018 brings.
There are really five things that I wanted to go over with you guys before 2017 closes and 2018 comes up before we know it.
The first thing to keep an eye out for is the tax compliance calendars. This is one of the most requested pieces of information that we get from our clients. It's all the tax deadlines that you need to consider for 2018. First deadline of which, of course, is the 1099s W2s and 3921s, which are coming up on January 31st. So those calendars should be available to you any moment now.
The second thing that you want to take into consideration is R&D Tax Credits. This is real. This is super important. Many of our clients got back checks for 10,000, 50,000, even $250,000 from the IRS that they've been able to deposit into their bank account. It is real. It's a big deal. If you haven't done an R&D Tax Credit with us yet, or if you want to do anyone one for 2017, be absolutely sure to check in with me or your account manager.
The third thing that we wanted to go over with you guys is all of the content that we've published throughout 2017. We've been hard at work doing videos like this as well as the podcast, Founders and Friends with Scott Orn, definitely check that out and some of the blog posts and Q&A that we have on our website. Many different forms to get your knowledge fixed when it comes to accounting, finance, tax, and HR for startups.
Fourth, I wanted to introduce to you, Stephen Yarbrough. He is a CPA he joined us about a month or two ago. He's an amazing guy. He comes to us with 10 years of experience from PWC, which a very prestigious accounting firm, and then eight years at the IRS, so he is extremely knowledgeable but more than that he's just an awesome guy. I think once you get on the phone with him you'll see that he's just absolutely magnetic and just a wonderful person to talk to.
Last, but certainly not least, Scott and I are having a baby. We're expecting a little baby girl in January so we're super excited to make this new addition to our lives. So stay tuned and lots of good things to come for 2018.
I'm Vanessa Kruze and check us out at kruzeconsulting.com.