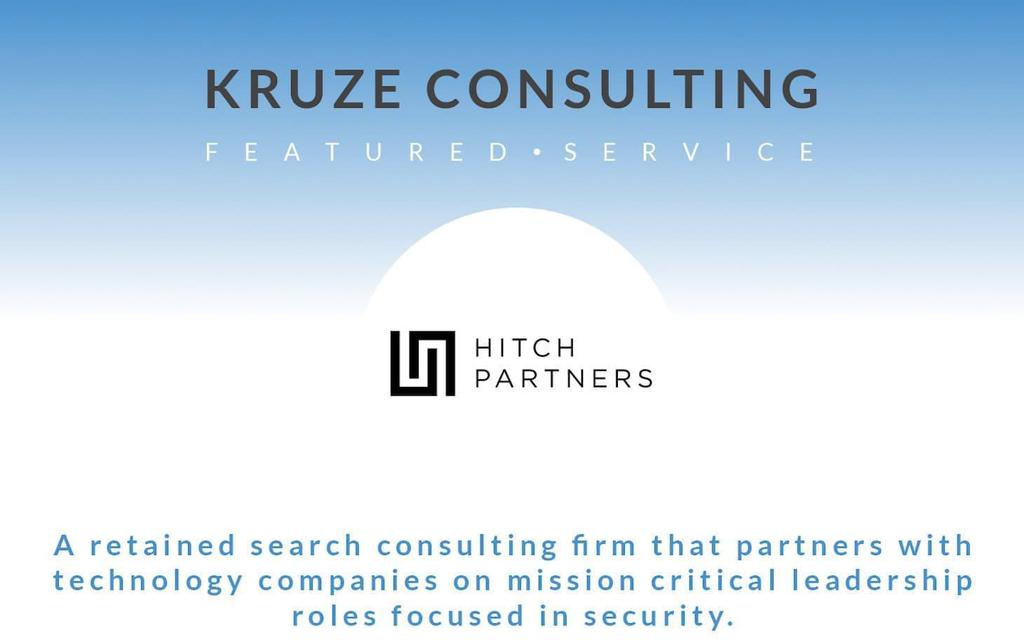 Hitch Partners is a retained search consulting firm that partners with technology companies on mission-critical leadership roles focused on security.
Michael Piacente and Brett Starr joined together to start Hitch Partners with a common goal: to build a uniquely positioned retained search firm focused on the Security space.
Hitch Partners was designed to get back to the basics of running great searches and being reliable industry advisors.
Listen to our Founders & Friends podcast with Michael Piacente, Co-Founder and Managing Partner of Hitch Partners discussing his firm, the leading Executive Search Firm for Security Professionals. Michael also talks about the explosion in demand for Executives in Security and the downside companies face when they haven't invested properly in securing their IT Operations. Michael is a long time recruiting expert and shares tons of Best Practices for Recruiting as well.
Make sure you visit www.hitchpartners.com to learn more about this amazing service!