Posted on Mon, 7 January 2019 by Healy Jones, VP of Marketing
2018 was a big year for Kruze Consulting - we continued to add exciting clients, had a number of our client's raise high-profile venture rounds, hired some great new accountants and technologies… and published a lot of well-received content.
Posted on Tue, 13 November 2018 by Scott Orn
Growlabs is a marketing and sales automation service that helps B2B companies identify new customers and accelerate their growth.
Posted on Sun, 4 November 2018 by Hannah Cole-Leathers, Staff Accountant
A noticeable trend among startups is a desire to build a business that will have a positive impact on people and our planet.
Posted on Tue, 23 October 2018 by Scott Orn
FloQast is a software exclusively designed for accountants to close books faster and more accurately.
Posted on Tue, 16 October 2018 by Scott Orn
DocSend is a great content management tool designed for sales and finance professionals.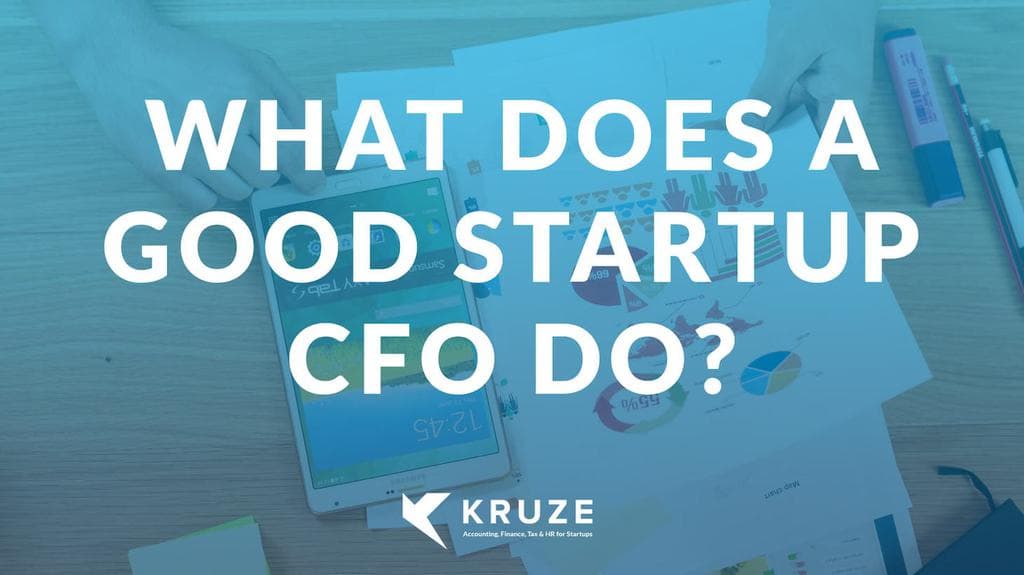 Posted on Tue, 25 September 2018 by Scott Orn
The first thing a CFO does for startups is to manage the financial reporting. That means making sure the books are closed and closed correctly every month.
Posted on Tue, 28 August 2018 by Healy Jones
One of the most common questions CEOs ask us at Kruze Consulting is: "How much should my salary be?" Since the Kruze team helps run startup's books and payroll, it's natural that we'd get this question. We looked at our payroll data for over 125 seed and venture-backed startups to come up with the answer.
Posted on Tue, 7 August 2018 by Jim Gellas
Today I'm here to talk with you about metrics and KPIs. I'm not going to talk with you about them in the traditional sense of resource allocation. Other ways that finance professionals typically talk about those things.
Posted on Mon, 30 July 2018 by Scott Orn
HubHaus is solving the housing problem for working professionals through Coliving.
Posted on Tue, 17 July 2018 by Lucila Romero
Vanessa Kruze has a passion for startups and loves being a financial copilot for businesses. QuickBooks Online helps her go beyond the reports and forms and help founders and business owners understand the valuable data in their financials.
Posted on Thu, 25 January 2018 by Scott Orn
Tax Season is upon us! Instead of using a local CPA firm (way too expensive & no Startup expertise), check out KruzeTax.com.
Posted on Wed, 3 January 2018 by Vanessa Kruze
I'm going to expand this question a bit…Why does a startup need to have a Registered Agent in Delaware?
Posted on Wed, 3 January 2018 by Vanessa Kruze
Yes, even bootstrapped pre-revenue startups must pay taxes. You might not be subject to Income Taxes (which are based on profitability) but you will still be subject to a wide variety of other taxes which aren't always connected to Revenue.
Posted on Wed, 3 January 2018 by Stephen Yarbrough
The Good, The Bad and The Ugly.
Posted on Tue, 14 November 2017 by Scott Orn
The first thing they're going to ask for is your historical financials.