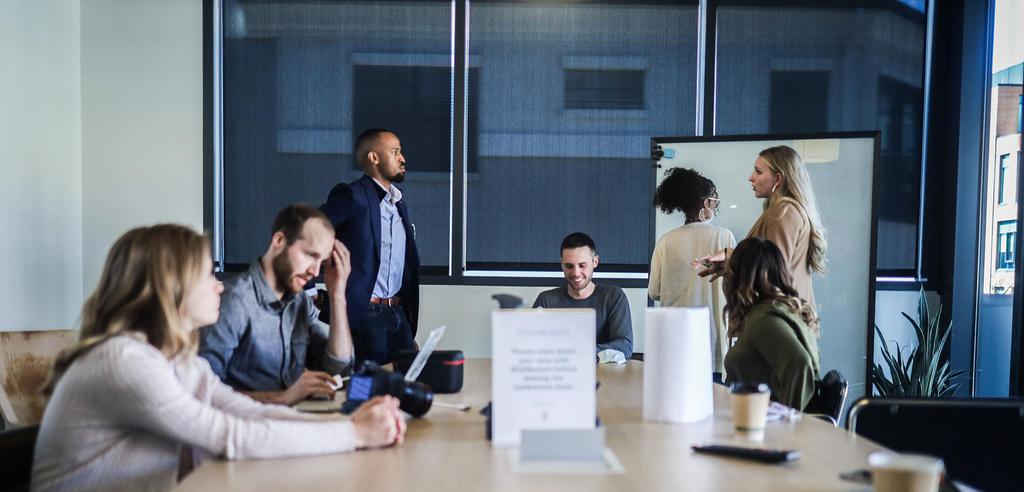 Once you've launched your company, you'll need to expand your team as your resources allow. Your startup's first operations hire is a critical role, and definitely needs to be filled sooner than most founders or CEOs think. Let's jump right to the point here – we recommend hiring an operations person around employee eight to 10.
Why do you need an operations hire?
The person who really needs to make an operations hire, and the person who is often slowest to recognize that need, is the company founder. Typically, that is the person who benefits the most from operational assistance. Founders generally start with a one- or two-person team, and the founders do everything. They have many responsibilities, like communicating with investors, recruiting new employees, and implementing other systems.
Often they are also a subject matter expert in the industry that the company is in. That's how they got funded, after all. So they spend a lot of time on the product. And as the company grows, they are less and less able to respond to day-to-day issues. And that can be a problem – employees, partners, and vendors need someone who can answer questions and provide feedback.
What should you look for in an operations hire?
The person you hire should be very versatile – a Jack or Jill of all trades, and able to do a lot of different things. This is a hands-on position, and your hire shouldn't be a senior-level, upper-management type of employee. You need someone who is eager, willing to take on a lot of different tasks, and improvise and adapt to changing circumstances.
Another important point to remember is that this hire should not have a huge ego, partly because this hire is often not well-liked when joining the startup. The reason for that is that even with only 10 or 12 employees, a lot of bad habits may become entrenched. Maybe the financial infrastructure isn't great – unless you're working with Kruze Consulting. Facility or sales operations may need work. Recruiting may need to be codified into a real recruiting process, since often the existing staff may have been hiring their friends and haven't needed formal recruiting.
There are a lot of systems that need to be established by the first operations hire. The person may be called a Chief of Staff, or Administrative Manager, or Operations Manager, but whatever the title, the person will need to do a lot of things.
What will your operations hire do?
For all those reasons, we recommend making your first operations hire early. Operations will be the liaison with your accounting and tax firm, and help you with recruiting additional hires. That person will also work with you and contractors to put systems into place, like Salesforce or Pipedrive.
Bringing an operations hire in on the ground floor is a good way for that person to learn how the company runs, and experience every single aspect of the company. The person also becomes a standard bearer for company culture, which really is determined almost at day one by the founders. But most importantly, the operations person is someone that other team members can turn to for resources, to get something done, and to communicate with a founder if needed. They are a major part of your company culture.
Don't let problems start before making the operations hire
Again, startups often wait too long to hire an operations person. They wait until there's a problem, or until their financials get disorganized, or until recruiting begins to suffer, or until team members complain that they don't have enough time to talk to the founder. Don't wait on this key hire. It will really help your company.
Filling the operations position will help you as a founder to be more effective. You'll be able to accelerate your product and your recruiting. Your financials will be stronger, and your board will be happier. Even subsequent rounds of fundraising will be easier. There are many benefits that are both quantitative and qualitative. If you have questions about making your first operations hire, please contact us.