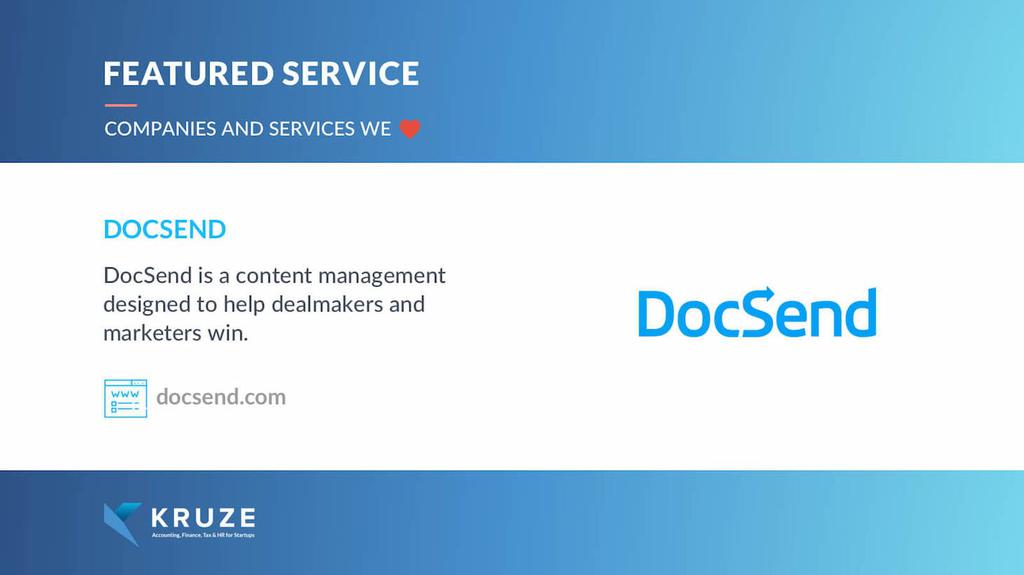 DocSend is a great content management tool designed for sales and finance professionals. It has an intuitive interface and lets you see when, where, and how people have engaged with your sales documents and deal files. This way, you keep track of the whole flow of the conversation from start to end.
If you are in sales, DocSend helps you know who the engaged buyers are, and where they are spending their time understanding your materials. If you are conducting a deal, as an investment or M&A, you can see which parties are actually interested by the amount of time they spend in your files.
DocSend works with more than 4,500 companies in 60 countries around the globe! Kruze Consulting is one of their happy clients and a huge fan of their services!
Listen to our Founders & Friends podcast with Russ Heddleston, CEO at DocSend, talking about his journey founding the company, figuring out what worked and now scaling the company.
Make sure you visit www.docsend.com to learn more about this great company!