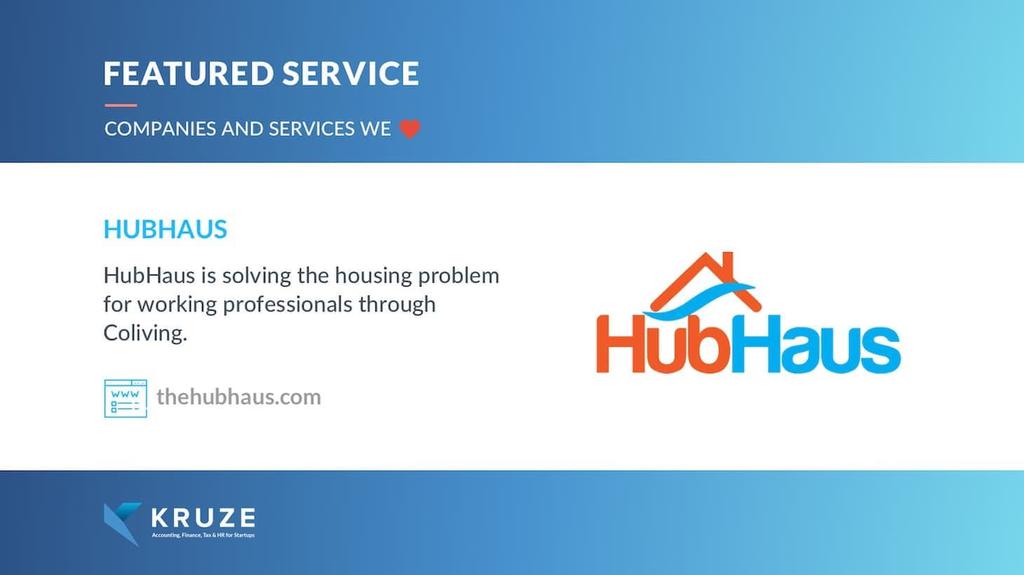 HubHaus is solving the housing problem for working professionals through Coliving.
They are not just an alternative to renting an apartment, but a community of intelligent, working professionals that bring the "home" back to housing.
They work to make sure everyone is a cultural fit, and once you become a HubHaus member, you get access to their exclusive events, from Wine & Art nights to Hiking.
They also furnish all the common areas, set you up with Wi-fi and twice-monthly cleaners. You get the easiest move-in possible.
Listen to our Founders & Friends podcast with Shruti Merchant, Founder and CEO of HubHaus, talking about HubHaus members share a large house and use the platform to connect with potential roommates, easily pay rent and split bills. The community is designed for young professionals who want more from their housing than just a place to sleep.
Make sure you visit www.thehubhaus.com to learn more about this amazing company and perhaps become a HubHaus member yourself!