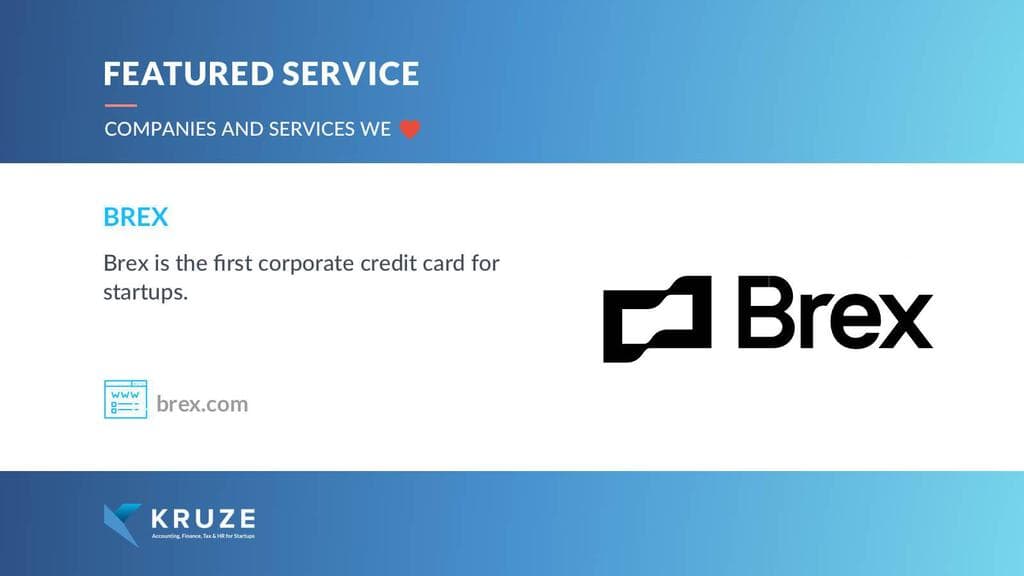 Brex is an awesome corporate credit card for startups! Their unique service offers an instant online application, no personal liability, and tailored rewards.
And the best of all, their credit cards are powered by the Visa network with the best in class fraud protection. As that couldn't be good enough, their user-friendly interface software makes expense management and reporting easier than ever. All with no annual fee.
We breakdown the best credit cards for startups here, and get into what you should look for as a startup founder when shopping for corporate card. We really suggest you look at a card like Brex, that has rewards useful to your startup (not travel rewards for your employee's personal use), a spending limit that is based on the company's funding and performance, not one of the founder's credit scores, doesn't require the founder to personally guarantee the company's credit line, makes bookkeeping easy + integrated with QuickBooks, and gives you great controls over your team's spending. We compare the Brex card against Stripe's new credit card as well.
Listen to our Founders & Friends podcast with Michael Tannenbaum, Chief Financial Officer at Brex, discussing all about startup corporate credit cards.
Make sure to learn more about Brex's corporate credit cards and when you're ready, fill out their online application!