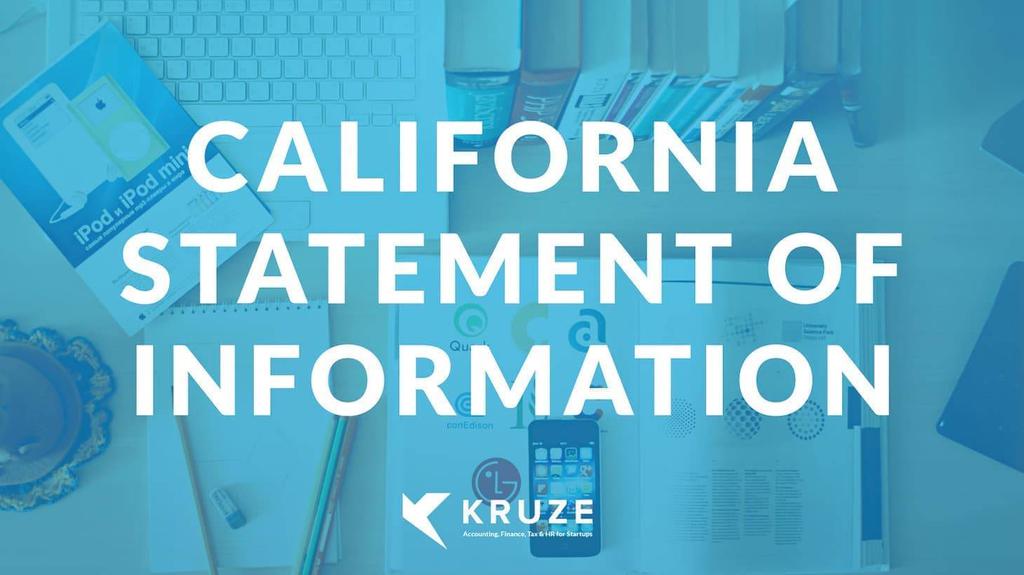 Video: What is Most Important When Filing a California Statement of Information?
There are three really important things to think about when you're considering filing a California Statements of Information.
The first of which is that this filing, in particular, is super easy. You just need to go to the California website and fill out basic information like your name, your company's name and, you know, your address. Pretty easy.
But the second thing you need to keep in mind is that there's no real official due date for these California Statements of Information. You're only going to be prompted by the state of California with a little white postcard. So do watch out for the mail that's coming through, you're going to be tempted to throw away that little white postcard, or ignore it. Pay attention to it, it's important, it lets you know when your specific due date is.
And then the third thing that you're going to want to keep in mind is that it costs $25 to do this filing. So it's super cheap, super easy, so no excuses here. You can do it online, it's basic information and it only costs 25 bucks. That's California Statements of Information.
Need an accountant for your startup? Kruze Consulting is a leading accounting firm working with seed and venture funded Delaware C-Corps. Kruze Consulting provides all things Accounting and Tax, including interim CFO Consulting, financial modeling, annual taxes, R&D tax credit studies, venture debt consulting, 409A reporting, bookkeeping. Contact Kruze today!