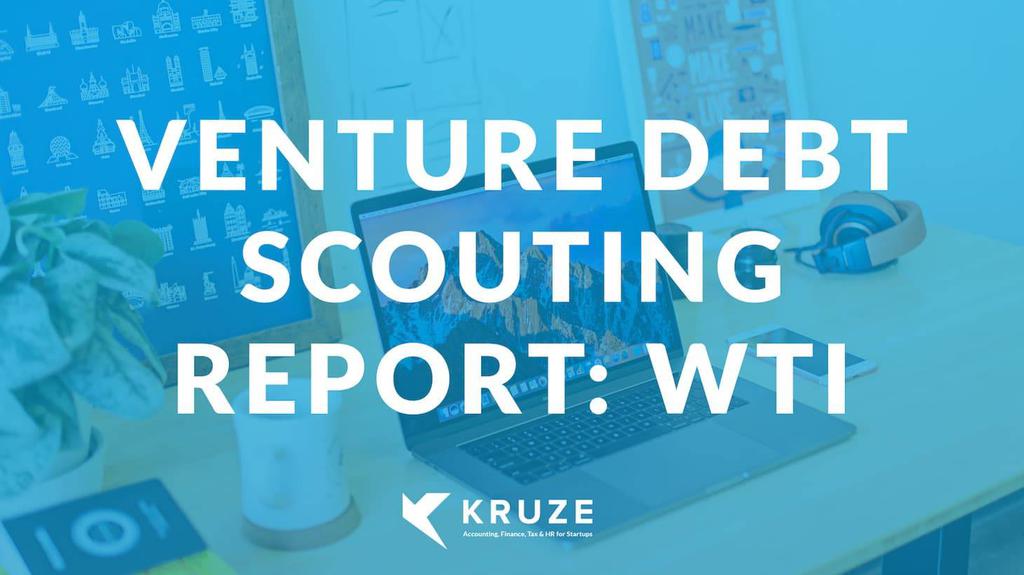 Video: What Should You Know about Western Technology Investments as a Venture Debt Lender?
Western Technology Investment has been around for I think about 30 years. They're one of the major players in the VentureNet market, and they specialize in doing very large deals and very flexible deals.
As WTI will tell you, they actually let you use the money. There are no covenants, there's not material versus change clauses, there are not investor abandonment clauses. They are aggressive, they will give you a big capital commitment, and they'll let you use it.
The only downsides to WTI are they typically are more expensive than other players in the market. They have a higher interest rate and higher warrant coverage. But hey, they actually let you use the money, so they're actually getting compensated for the risk they're taking.
We love the team that we work with over there. Maurice Whitaker, Patrick Lee, Rudy Wano, they are great people to work with, they've done a ton of deals, and tons of experience, and have been around Silicon Valley for a long time.
In summary, WTI is definitely someone you want to check out if you're doing a VentureNet deal. They tend to be more flexible, but also more expensive. But that extra money and the ability to actually use the capital and not get hemmed in by a lender is really, really valuable. So, we highly recommend them.
We have podcast interviews with a variety of venture debt firms here, and you can learn more about the venture debt process and key terms on our Venture Debt Fetch page.