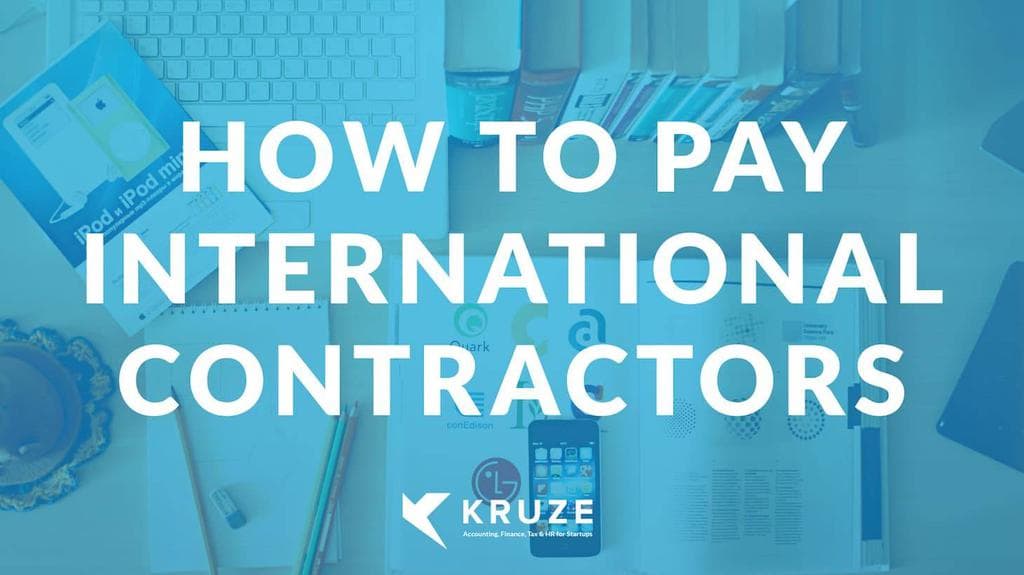 Video: What Are the Best Systems for Paying Your Startup's International Contractors?
We typically recommend Bill.com, but they don't do the international.
So for international contractors, use PayPal, TransferWise, OFX or Payoneer.
We see that TransferWise and PayPal are usually the two most popular. No matter what system you use, you're going to want to do an export so that you can send all the payments that you did that month to your accountant. That way your accountant can match up all the invoices on Bill.com with all those international payments made through another system.
So to summarize, I would recommend using TransferWise or PayPal and always do that once a month export to make it easier on your accountant.
Kruze Consulting is a leading CPA firm only serving funded startups. If you are a funded startup, choose Kruze Consulting's team of CPAs, bookkeepers, CFOs, former IRS tax auditors, and venture experts. The firm handles all things Accounting, Tax, Finance, & HR: interim CFO Consulting, financial modeling, annual taxes, R&D tax credit studies, venture debt consulting, 409A reporting, bookkeeping, AR/AP, and Seed/Series A/B Fundraising Preparation. Contact Kruze today!