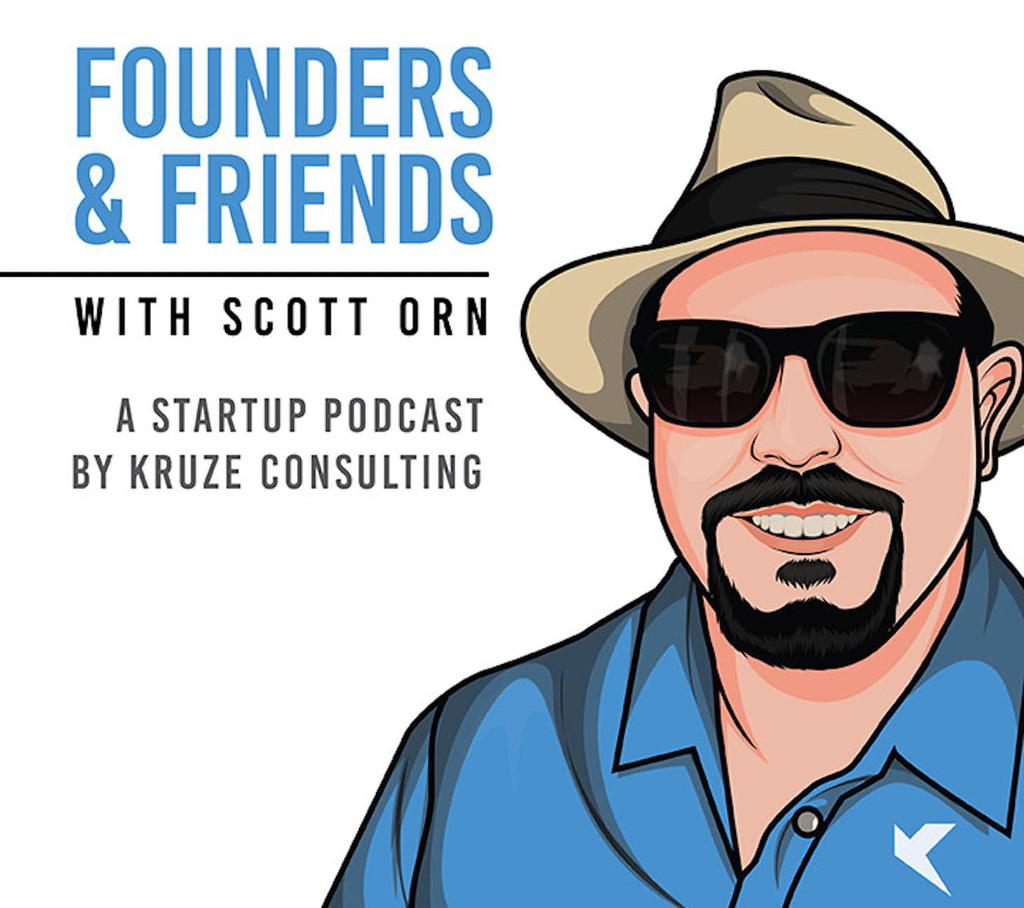 We've had the opportunity to interview some of the leading startup founders, executives, venture capitalists, lenders, lawyers, bankers and service providers as part of our Founders and Friends startup podcast series. So, we decided to compile the top five startup podcasts from our series.
If you are just starting up your company, we hope that you'll find these podcasts informative and entertaining. And if you are getting traction with your startup, we'd love to chat with you!
Here are our top 5 startup podcasts:
#1- Ashish Desai of 99designs on Startup Product Marketing… On Two Continents

In this episode, Ashish Desai of 99designs talked about how a failed Internet venture (with our COO, Scott Orn :)) helped him recognize the opportunity at 99designs. He talked about managing a development team on two different continents and how 99designs' Australian culture helped the startup's team focus on the future and improvements.
Ashish Desai is the Chief Product Officer at 99designs. He has substantial experience in product and general management, engineering, and strategy for both consumer and B2B businesses of varying sizes. He uses his exceptional skills in quantitative and qualitative data analysis to drive the team towards the perfect user experience.
You can listen to the podcast with Ashish Desai here.
#2- Reilly Brennan of Trucks Venture Capital on The Best Seed VC in Transportation

In this podcast, venture capitalist Reilly Brennan, of Trucks Venture Capital, invited us over to discuss trends in early-stage transportation investing, the regulatory status of autonomous vehicles, and how more and more engineering students are drawn to transportation startups. Reilly also talks about the difficulty and opportunity in raising a venture capital fund focused solely on the transportation market.
Reilly Brennan works as General Partner at Trucks Venture Capital and he's also a Lecturer at Stanford University. He has over 20 venture investments in transportation, including Nauto, nuTonomy, Starsky Robotics, Zendrive, Oryx Vision, AEye, and Deepscale. Reilly is also part of the board of directors for May Mobility and SEEVA Technologies.
You can listen to the podcast with Reilly Brennan here.
#3 - Blake Oliver of FloQast on Cloud Accounting & Close Management Software

In this episode, Blake Oliver of FloQast discussed the latest trends in Cloud Accounting. He also talked about how he transitioned from transitioning from being a freelance musician to an accountant, and how being one of the first accountants on Xero helped boost his career. FloQast can automate and organize the monthly close. Don't miss out on his superb Cloud Accounting newsletter!
Blake Oliver is the Senior Product Marketing Manager at FloQast. He's an entrepreneurial accountant and writer specializing in cloud accounting technology. Blake was honored to be named a "40 Under 40" in the accounting profession by CPA Practice Advisor in 2016 and 2017.
You can listen to the podcast with Blake Oliver here.
#4 - Ronjini Joshua of The Silver Telegram on How to Do Startup PR

In this episode, Ronjini Joshua, founder of The Silver Telegram, a PR agency for startups and crowdfunding campaigns, walked us through the best practices for Startup PR, how to get the most out of your PR Agency and a few 'what-not-to-do' tips. If your startup is starting to court the press, you'll want to listen to this podcast for sure!
Ronjini Joshua is the founder of The Silver Telegram, as well as, a speaker, and entrepreneur. She has more than 15 years of experience in PR technology. She has run The Silver Telegram, a boutique PR agency specializing in Startups, for the last 7 years. Her agency mainly specializes in PR for brands that want high exposure in the media or launch new products and services in the U.S. market.
You can listen to the podcast with Ronjini Joshua here.
#5 - Mark MacLeod of SurePath Capital on Startup Fundraising

In this episode, Mark MacLeod of SurePath Capital talked about the metrics a startup needs to raise money, how much money to raise, and the difference in fundraising approaches between a Seed & Series A Stage Companies and Later Stage Companies. Mark also discusses why he started SurePath Capital and the niche he's trying to fill.
Mark MacLeod is the founder of SurePath Capital and since 1999, he has been helping fund, grow and exit venture-backed startups. He has over 14 years of experience as a CFO for leading companies such as FreshBooks, Shopify, Tungle and many others. He also spent 3 years as a General Partner at Real Ventures, Canada's largest and most active seed stage venture fund, where he led investments in a number of SaaS and e-commerce companies including Unbounce and Frank & Oak.
You can listen to the podcast with Mark MacLeod here.
You can listen to all of the Founders and Friends startup podcasts here, and also you can find them on iTunes and SoundCloud.