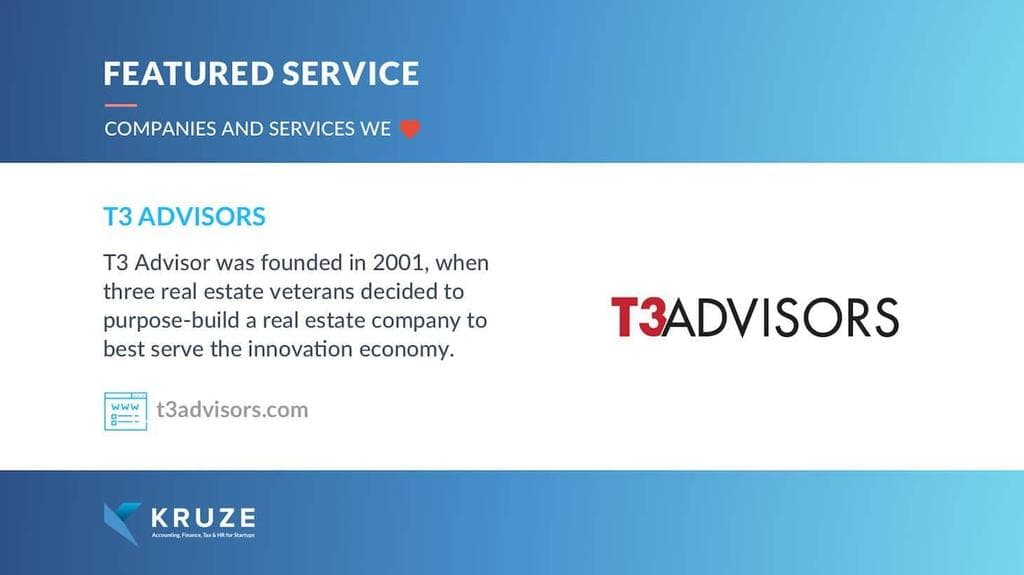 T3 Advisors was founded in 2001, when three real estate veterans, seeing the limitations of the large, business-as-usual brokerage firms, surveyed leading technologists and venture capitalists and asked them if they were to purpose-build a real estate company to best serve the innovation economy.
Instead of being all things to all people and representing both landlords and tenants across all industries, they serve one master pure and simple: technology and life sciences companies.
T3 Advisors help them find the Boston and Silicon Valley real estate opportunities, as well as real estate throughout the US and globally, that advance their businesses.
Listen to our Founders & Friends podcast with David Bergeron, President at T3 Advisors, walking us through the San Francisco Startup Real Estate Market. David shares his 3 Tips every startup should know when negotiating a new real estate deal.
Make sure you visit www.t3advisors.com to learn more about this amazing company!