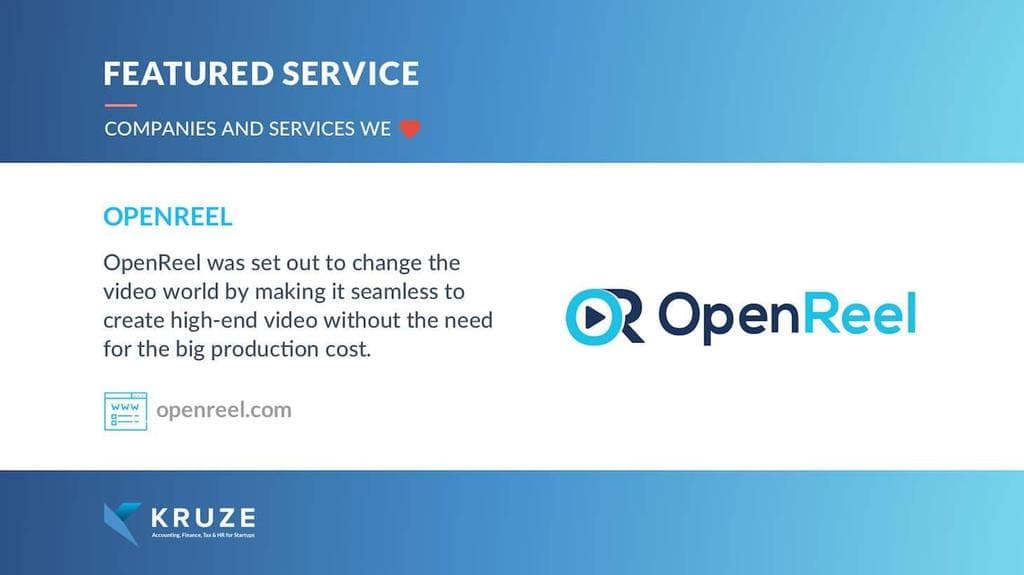 OpenReel was set out to change the video world by making it seamless to create high-end videos without the need for the big production cost.
With over 4000 videos in, their clients still can't believe the quality they're able to get with their remote technology.
All our videos at Kruze Consulting are shot by our team and edited remotely by OpenReel, and they cannot look better. Their team is also amazing to work with and their time response is just perfect.
Listen to our Founders & Friends podcast with Lee Firestone, CEO of OpenReel, talking about creating high-end videos with fully remote capture & editing processes.
Make sure you visit www.openreel.com to learn more about this amazing company!