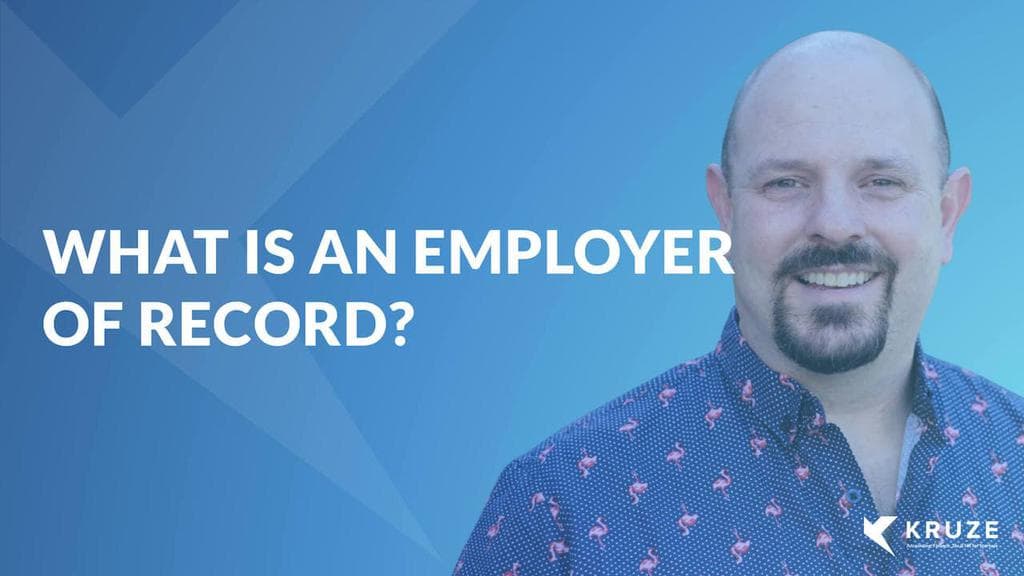 The term "employer of record" is important in the startup world right now, specifically because professional employer organizations (PEOs) are becoming much more popular. The COVID pandemic has created a boom in remote working arrangements, and companies are finding that their employees are moving throughout the country, and even the world. That means companies need a different approach to payroll, benefits, workers compensation, and other employee administration tasks.
PEOs fill that need, allowing founders to outsource many of the human resources functions, so they can focus on the core business. When the startup contracts with a PEO, the companies typically become co-employers, and the PEO becomes the employer of record. In a legal sense, the startup's employees are working for the employer of record. As the employer of record, the PEO processes payroll, handles payroll taxes, issues Form W-2, administers workers compensation, and other tasks.
Benefits of an employer of record
At Kruze Consulting, we deal with many different PEOs, like TriNet, Justworks, Rippling, ADP and others. Another benefit of professional employer organizations is that they are able to "pool" employees from a large number of different companies, and insurance companies will classify the PEO as a large company. That puts them in a much better bargaining position than a small company, and they can negotiate better health insurance rates and other benefits like 401ks on behalf of their clients.
In addition, PEOs can be very helpful if your startup has remote employees in different states and tax jurisdictions. Payroll and employment laws differ significantly among states and even cities, and the employer of record stays current on state and local laws so your company doesn't have to research and comply with laws in multiple locations. The employer of record also assumes liability for tax laws and payroll compliance.
Who is responsible for employees?
The company that contracts with a PEO retains control over business operations, as well and decisions about which employees to hire and terminate. However, the employer of record will report wages under their federal tax ID, and employees will receive W-2s from the PEO, rather than the client company. Many startups have recognized the benefits of using PEOs to reduce their administrative burdens, save money, and improve employee benefits. If you have questions about employers of record or PEOs, please contact us.