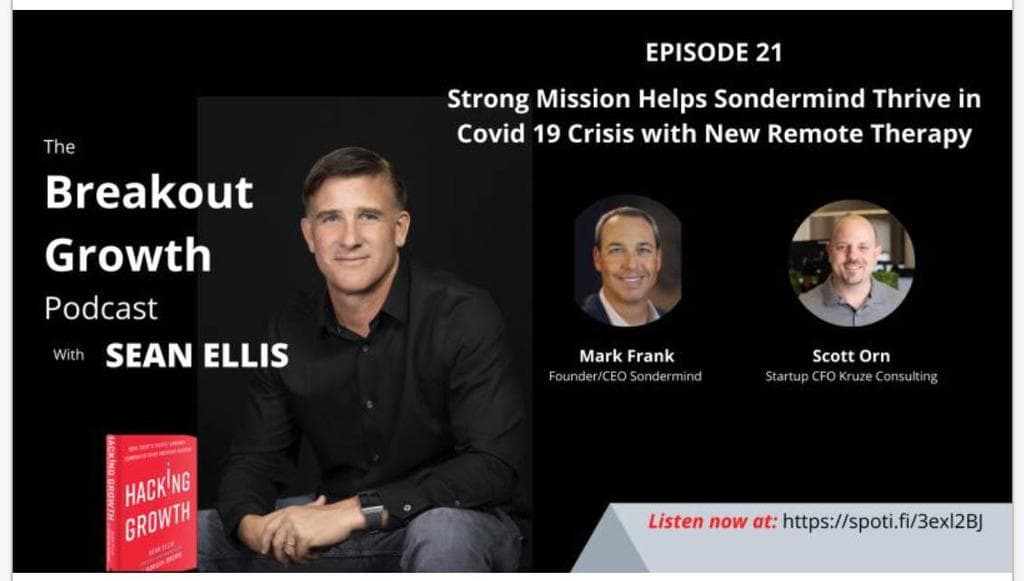 During this time of crisis, when even the immediate future seems unknown, we want to be firm on our commitment to helping startups navigate through this difficult situation by providing all the necessary information to make the best possible decisions moving forward.
Recently, Kruze COO, Scott Orn, participated in Sean Ellis' new podcast accompanied by one of our clients - the CEO of SonderMind, Mark Frank. They discussed SonderMind's rapid growth, and the intersection of smart capital management in a startup and financing that growth.
We are really excited to have been on this podcast, as Sean is known as one of the premier startup marketing and growth experts.
Want more podcasts? Check out Scott Orn's other podcasts here on the Kruze Consulting "Founders and Friends" podcast.