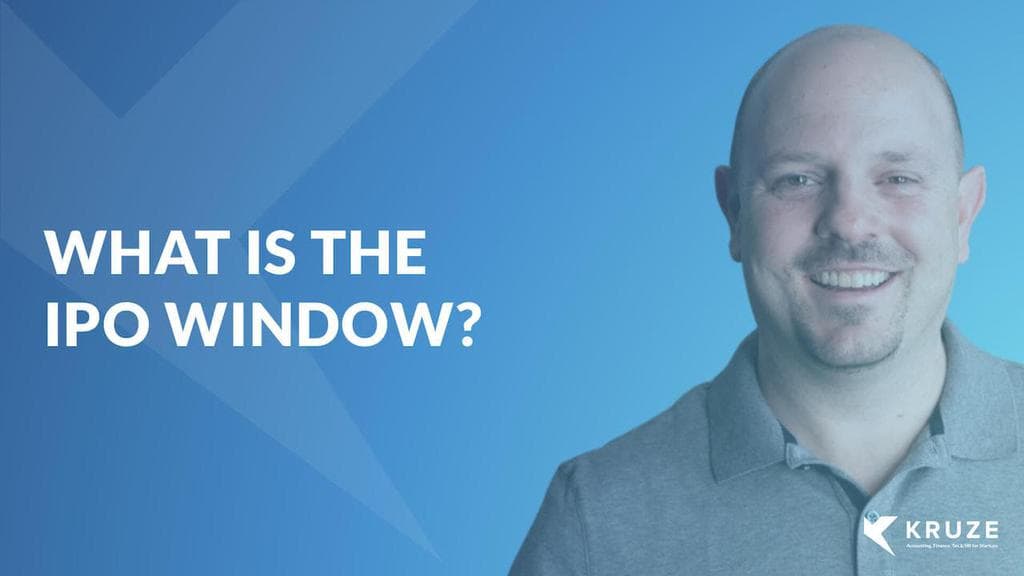 The press loves talking about the IPO window. You'll hear the window's open, or the window's shut. Startups that have made a lot of progress may be ready for an IPO, or initial public offering. They'll be able to sell stock shares to the public and be listed on one of the big exchanges, like the New York Stock Exchange or NASDAQ. And their stock will be publicly traded, available to purchase in retail brokerages like Robinhood, Schwab, eTrade - and large mutual funds and other massive public stock investors will also be able to buy and sell the company's stock.
The company can fundraise and build its balance sheet and have cash on hand. Employees, early investors, venture capitalists, and others will soon be able to start selling their shares (large investors are generally required to wait six months). It's a very big day for a startup.
The IPO window refers to the receptivity of the stock market to IPOs. The IPO window opens and closes in response to market conditions. If the stock market goes up, and people have money to invest and a greater appetite for risk, the IPO window is open. For example, 2021 was one of the largest years for IPOs ever.
Toward the end of 2021 and the beginning of 2022, there's been a correction in tech and growth stocks, and the IPO window is closed. Rather than trying to do an initial public offering, startups are looking at late stage funding rounds or venture debt rounds to extend their runways.
The IPO window is an important concept for startups, because the company really needs to watch the window carefully and launch its IPO when the window is open. If it's not, your company may need to look at other funding options until the next open window. If you have any other questions on the IPO window, or late stage financing, or initial public offerings, please contact us.