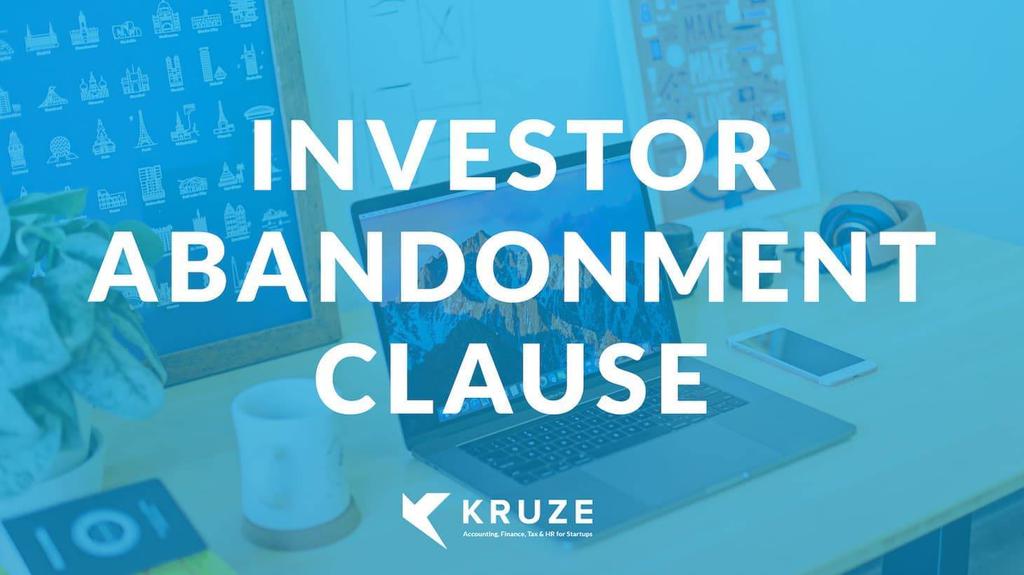 Video: What's a Venture Debt Investor Abandonment Clause?
We're mainly referring to investor abandonment and venture debt term sheets.
The Investor Abandonment Clause is used primarily by banks, and what banks are looking for because they're loaning money to really risky startups is that they want to have a little bit of leverage over the company.
The investor abandonment allows the bank to be able to call the investors and say, "Hey, are you going to put more money in the company?" If the investors decline, that triggers the Investor Abandonment Clause, which then puts the startup in default.
Once you're in default, you have to play by the bank's rules either to sell the company, raise more money, do whatever the bank wants.
Therefore, we at Kruze Consulting are really careful about Investor Abandonment Clauses and actually recommend clients negotiate that out of their term sheet.
Kruze Consulting is a leading CPA firm only serving funded startups. If you are a funded startup, choose Kruze Consulting's team of CPAs, bookkeepers, CFOs, former IRS tax auditors, and venture experts. The firm handles all things Accounting, Tax, Finance, & HR: interim CFO Consulting, financial modeling, annual taxes, R&D tax credit studies, venture debt consulting, 409A reporting, bookkeeping, AR/AP, and Seed/Series A/B Fundraising Preparation. Contact Kruze today!