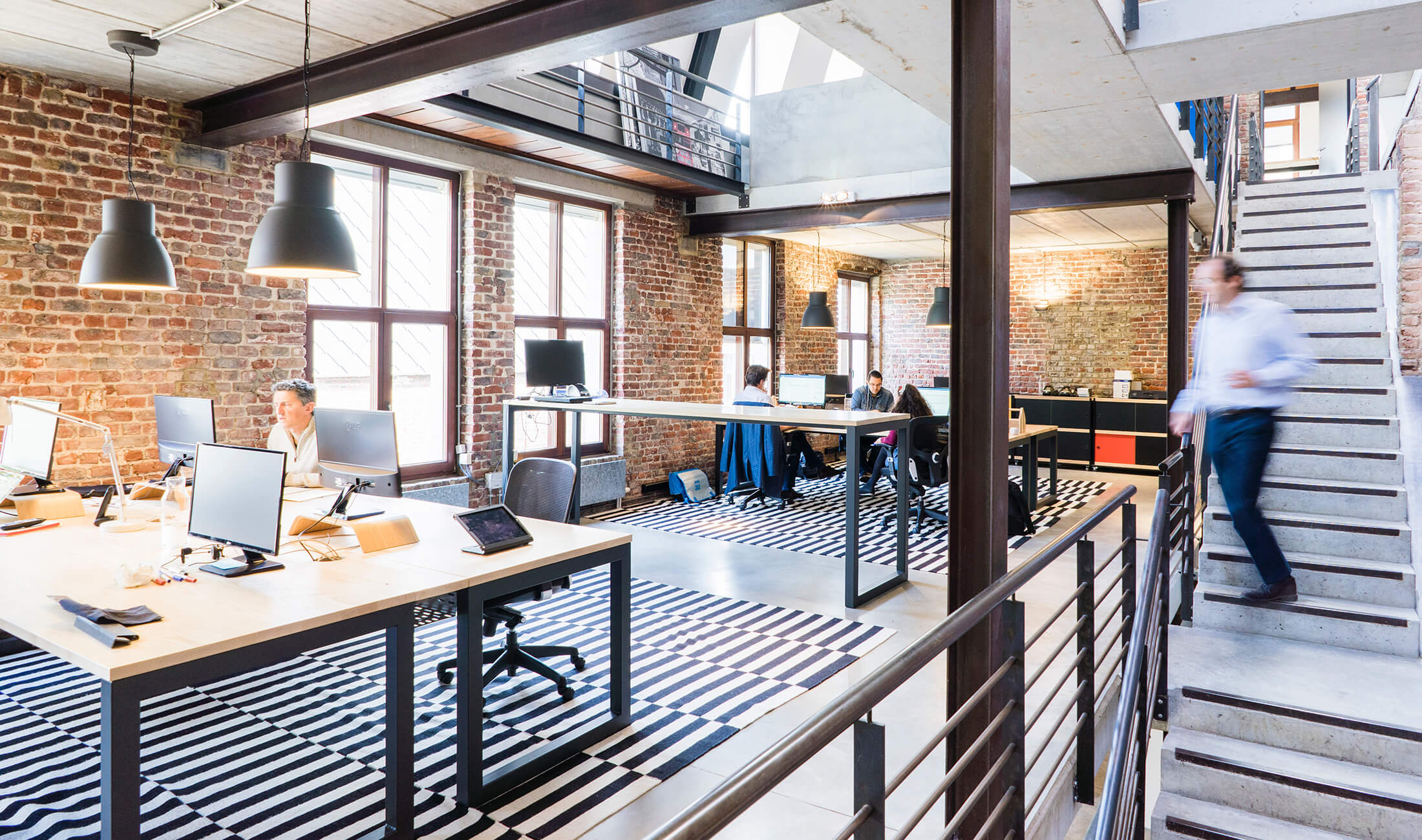 Startups change a lot over time and it is important that their finance function adapts with those changes. There's a dramatic difference in the organization chart as a startup moves from being an early-stage startup to a mid-stage startup to a later-stage company that is heading toward an IPO. Everything will scale up, more people will be brought in, and a lot more expertise is needed to achieve those big rounds and reach an IPO. So the finance function must match that growth!
Finance Function at a Early-Stage Startup
Let's start off with what a finance department should look like at an early stage startup.
Outsourcing Your Accounting
Typically, during the early stages, you're going to be outsourcing your accounting and you will most likely be working with a firm like us at Kruze Consulting. We'll handle most of the early stage finances and get you on all of the right systems, setting you up on best-in-class, early-stage financial operations. This means you will easily be able to scale the company to 100 or more employees. Other areas an outsourced accounting firm will cover include:
Monthly financials that you can send to your investors
Taxes for your startup
Compliance ( a speciality of ours at Kruze)
Outsourcing these services ultimately means you're getting the best of all the business, compliance, and system processes at a very, very early stage. The outsourcing option is a relatively new opportunity for startups, since there wasn't an innovative firm offering the services that we do at Kruze until relatively recently.
As your startup progresses, you may decide to hire a part-time, or a fractional, CFO. That does come a bit later but they can then help with financial planning and analysis (FP&A) and other aspects such as preparing for board meetings. What is even more important is that your CFO is the strong contact person for your outsourced accounting and tax firm.
For example, the CEO, or founder, usually starts off as the point of contact for your CPA. Then it's passed to the head of operations. If that head of operations is good, you can actually delay hiring a VP of Finance or finance specialist for a while, because the outsourced team is providing all the information you need.
Hiring a VP of Finance
Toward the end of the early stage, when your startup reaches series B, or maybe late series A, is when you're going to hire a VP of Finance. They will then become the person who is the main point of contact for the outsourced accounting firm. They will do the FP&A, the budget actuals, and work on board prep.
At this point, we always advise companies to hire someone who can provide more functionality than the VP of Finance role alone requires. In an ideal world they should match the Chief Operating Officer's functions because, frankly, at that stage there probably isn't enough work in the day for a VP of Finance role on its own. Therefore, hiring someone who can take pressure off of the CEO, or COO, is really beneficial to the organization. It will also make the job of the VP of Finance a lot more interesting.
To recap, at an early stage startup you will:
Rely on an outsourced accounting firm
The accounting firm, like Kruze, will typically report to the VP of Finance for at least a year, usually two
Hire a VP of Finance who can cover COO functions as your startup progresses to the middle stage
Finance Function at a Mid-Stage Startup
The next stage in a startup's journey is the mid stage. At this point the VP of Finance becomes the key finance contact for the whole organization. They will report directly to the CEO and they will typically also do a segment in the board meetings in which they discuss the company's finances. Eventually, they will begin to hire accountants to join their team.
Hiring an Operational VP of Finance and Accountants
Quite early on in the mid stage, the VP of Finance will hire a general accountant who can do a bit of everything. That person will pick things up over time (especially if working with a firm like Kruze) and become responsible for areas such as invoicing or accounts receivable, for example. They may also take on accounts payable or simply paying bills – basically, the responsibilities which are easy to take out of the accounting firm's role.
This can add value and make things a little faster which improves life for the VP of Finance. This is another example of why having a VP of Finance who can help operationally in a near-COO capacity can be a huge boost to the company.
Often, CEOs won't really appreciate when they 'bottleneck' teams within the startup. They can bottleneck the marketing teams, and the R&D, or software teams, by being busy and inaccessible. Or they're bottlenecking the operational teams. Having someone who can answer questions, make decisions, is empowered, and doesn't have to put every decision to the CEO is actually really valuable.
We are big supporters of having an operational VP of Finance and, like we said before, it makes the job far more interesting for that person.
Accounting Controller
Eventually, towards the end of the mid stage, you will hire a controller to run all of the accounting department. They will then probably hire at least one more accountant, maybe even two. That is something else which is often underappreciated; when you bring in a controller, they're not there to do the nuts and bolts accounting. They're there to manage the nuts and bolts accounting. Therefore, they will want to hire someone, or a couple people, to do that work.
In this scenario, we have sometimes seen founders, or CEOs, get a surprise. They hire a controller but they don't appreciate that they may have to spend another couple of hundred thousand dollars, more even, on support personnel for that controller. So, if you are hiring a controller, here are a couple of good questions to ask them in the interview:
What are your hiring plans?
What kind of resources do you need once you come on board?
This will eliminate the risk of surprising the CEO/founder if the controller ends up hiring multiple accountants.
Finance Function at a Later-Stage Startup
Finally, at the later stage, as you're heading for an IPO, the finance organization at your startup is going to change dramatically.
At this stage that organization is going to be made up of a finance team of four subgroups, who will report to the Chief Financal Officer (CFO).
Chief of Finance
If you have reached this late stage in your startup's development, you have probably already hired a good CFO but, if you are about to go public, you definitely need a strong CFO to communicate not just internally, but with investors. Especially prospective IPO/public market investors.
Once hired, the VP of Finance, and the other subgroups, will report up to the CFO. This will then benefit the VP of Finance by providing opportunities for mentoring. This is going to be a big plus for the people reporting to the CFO, since everyone wants to be at a company that goes public so that they work up to being a CFO of a public company. It's the crown jewel of finance professions!
The Four Subgroups of Your Finance Department
1. The Accounting Team
The first group is the accounting team, which is run by the controller. You will have two or three accountants to start with but as you scale to an IPO-potential company, it will grow into a full on accounting team. Expect to have 5 to 10 people in that team, depending on:
How big you are
How fast you're growing
How complex the business is
It can often be a shock to founders and CEOs as they scale the company, and they realize how much operational horsepower you need in the finance organization. However, it is entirely necessary. At this stage, it's really important to have accurate financials, accurate projections, a clear understanding of the startup's direction, and how to spend money wisely. Especially since the dollar amounts in these rounds are becoming pretty huge. A full and competent accounting team is essential.
2. The FP&A Team
The next group necessary at this late stage is the FP&A (financial planning and analysis) team, which is typically run by the VP of Finance. The team will have at least one, usually two, analysts who will be responsible for:
Scenario planning
Financial projections
Budget actuals
Working with the functional teams like marketing, R&D, and sales to do projections, budget, and making sure their projections are realistic
3. The Treasury Team
The next area is usually one of the later groups to be brought in, and it's the treasury team. The reason that this is generally a later hire is because a lot of the banks have asset management businesses and sophisticated products which they offer to later-stage startups.
This means that, until you're really big, you don't need a treasury person. The CFO and VP of Finance are likely going to be able to handle those conversations with the treasury management people at the big banks, especially if you're getting ready to do an IPO. Then you're going to be talking to the banks constantly.
However, eventually, you will probably want a treasury person to manage the cash you want kept safe. 'Safe' being the most important takeaway.
4. The Tax Team
Finally, the last group is tax. As we've mentioned, you will typically work with outsourced firms regarding your startup's taxes until the very latest stages. When you get really big and you're getting ready for an IPO, then you will probably hire a VP of Tax internally.
You will start to take over things like
State compliance
Ensuring state franchise taxes are filed correctly
However, it is probable that you will still work with an outside firm on the 1120, which is the corporate federal tax return, and you should definitely use an outside firm for your R&D tax credit as well.
The other reason why tax is brought in-house at such a late stage is because tax professionals are expensive and hard to find. However, as you get close to an IPO you should definitely be thinking about bringing that tax person in-house.
Do Not Under-Resource the Finance Organization
Finally, our last piece of advice to startup founders and CEOs is: don't under-resource your finance organization.
Typically, a lot of founders seem to think they can under-resource this department, but by doing so will most likely caus end up with not-so-great financials. You will end up missing your plan, undermining your investors' confidence, and you could have a hard time raising a round, or miss one completely. It might even mean you aren't ready to do an IPO when the IPO window is open. If you miss that window, suddenly you're raising much more dilutive capital because you didn't get the IPO done.
Ensure you put the horsepower into the finance organization of your startup and you will reap the benefits.
The Evolution of the Finance Department
Hopefully you now have a better understanding of the evolution a finance department at a startup goes through. From the earliest stage where you're working with an outside firm and you have one contact person and maybe a fractional CFO, to the mid stage where you're starting to hire a VP of Finance and beef up the organization, and all the way to the late stage where you've got four functional groups all reporting to the CFO.
Things change a lot in a finance organization, but that is definitely good. It means your company's going places and doing well.
If you have any other questions on structuring your finance department, valuations, startup investing, startup accounting, taxes, or venture capital please contact us.
You can also follow our YouTube channel and our blog for information about accounting, finance, HR, and taxes for startups!