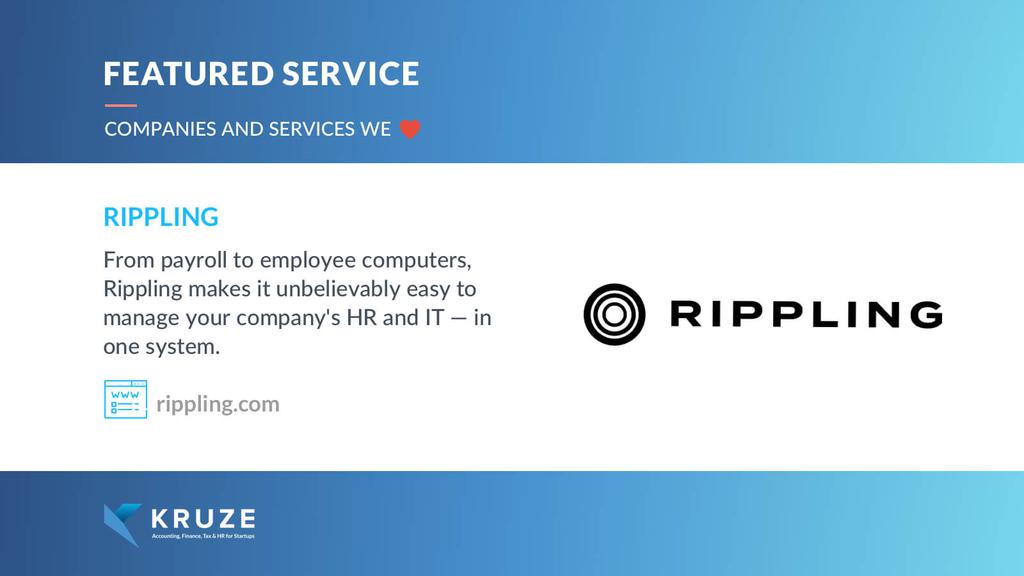 Rippling is a new, cloud-based system that makes managing your startup's HR and IT systems easy.
Rippling automates the manual process of managing your employee's data and HR/IT setups, saving you time. With Rippling, you will be able to get new hires set up on their first day with an automated on boarding process, configured with just a few clicks. If you need to update their information, you can do so in one place - instead of having to log into multiple services and make the same update, over and over.
You can also manage your team's access to the different apps you daily use like Gmail distribution lists, Slack channels, Box folders, and more.
Rippling can also help you keep your internal assets secured. Its strong security features keep your startup and laptops protected. You can also ship a new notebook configured and ready to be used by your new hire at the push of a button.
Learn more about their HR features and how they will simplify your life with their IT processes.
Request a demo to find out more about this great, new service and find out how to get a special discount.