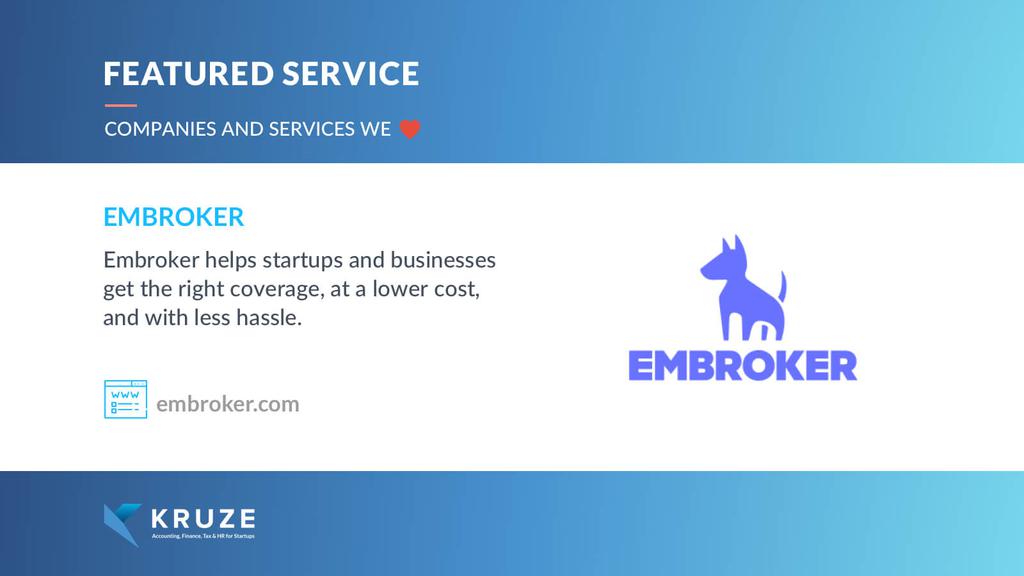 Embroker is an intelligent insurance platform for startups and businesses. It helps them get the right coverage at a lower cost by simplifying the process. Unlike most insurance brokers, they have a group specializing in venture funded startups.
With their insurance management platform, you can streamline your applications, policies, claims, and certificates of insurance, all in one place. You can also instantly buy coverage and save an average of 20% on premium services.
If you have questions, their specialized advisors will help you out along the way. They are experts who understand your industry and will help you make the right decision.
Exclusively for startups, they have a new program where you can save 20% with custom-built coverage for your tech company. You can get an instant quote here.
Finally, don't miss out our Founders & Friends podcast with Matt Miller, the Founder and CEO of Embroker. Scott Orn, Kruze's COO, and Matt talk about Embroker's solution for startups.
Learn more about how Embroker can help your startup get the right insurance coverage simplifying all the hassle around it.