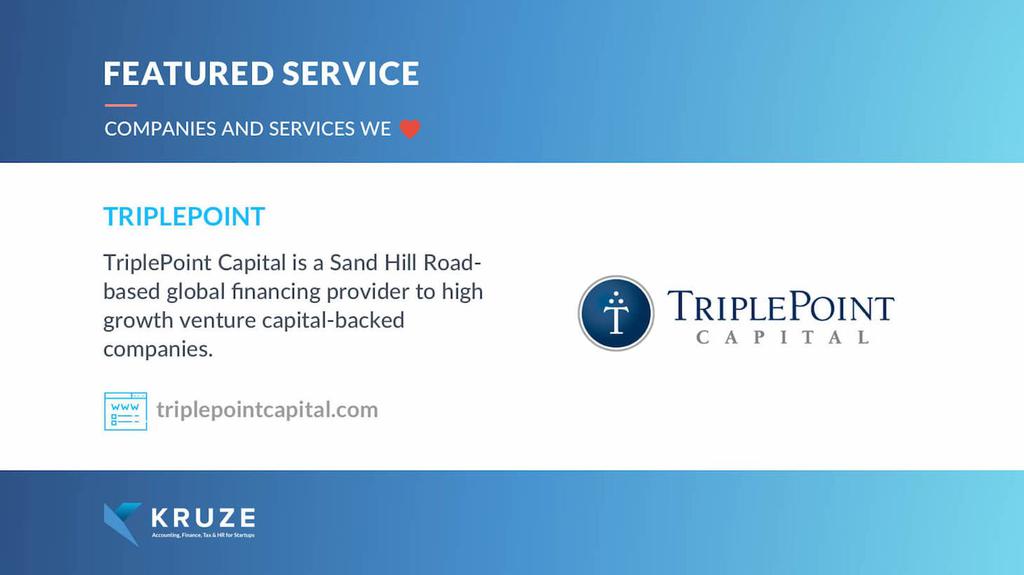 TriplePoint Capital is a Sand Hill Road-based global financing provider to high growth venture capital-backed companies throughout their lifespan, providing customized debt financing, leasing, and direct equity investments.
TriplePoint provides unparalleled levels of creativity, flexibility and customer service to serve as the primary debt financing provider for leading venture capital-backed companies in the technology, clean-tech and life sciences sectors and is the only debt provider equipped to meet the unique needs of high growth venture-backed companies at every stage of their development.
Listen to our Founders & Friends podcast with Aaron Tyler, Managing Director at TriplePoint Capital, discussing Venture Debt for Startups.
Make sure you visit www.triplepointcapital.com to learn more about this great company!