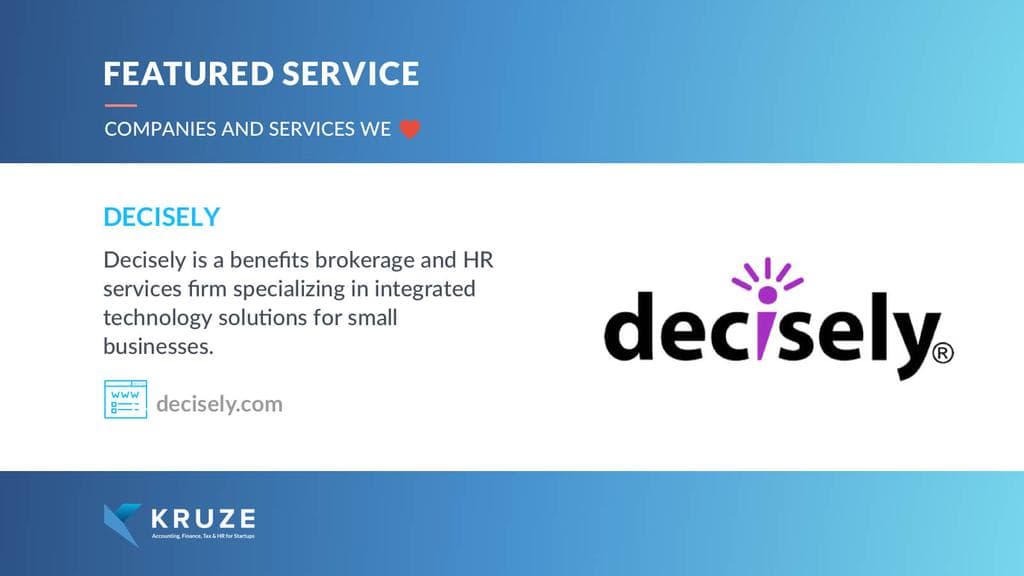 Decisely is a benefits brokerage and HR services company that offers interconnected technology solutions to small businesses and startups.
Decisely provides an HR system that covers recruitment, healthcare benefits, compliance, payroll, and retirement. They work with a design-focused platform that brings your essential HR activities into your daily work, with an easy-to-use interface that is completely integrated to simplify the HR processes within and for your team.
You can listen to our Founders & Friends podcast with Eric Frazer & Richard Seaberry discussing all about Startup Benefits & Human Resources.
And you can learn more about their specialized solutions for small businesses, brokers, and enterprises, or find more details on their different services here.
Visit decisely.com and learn more about this great company focused on simplifying HR systems for startups.