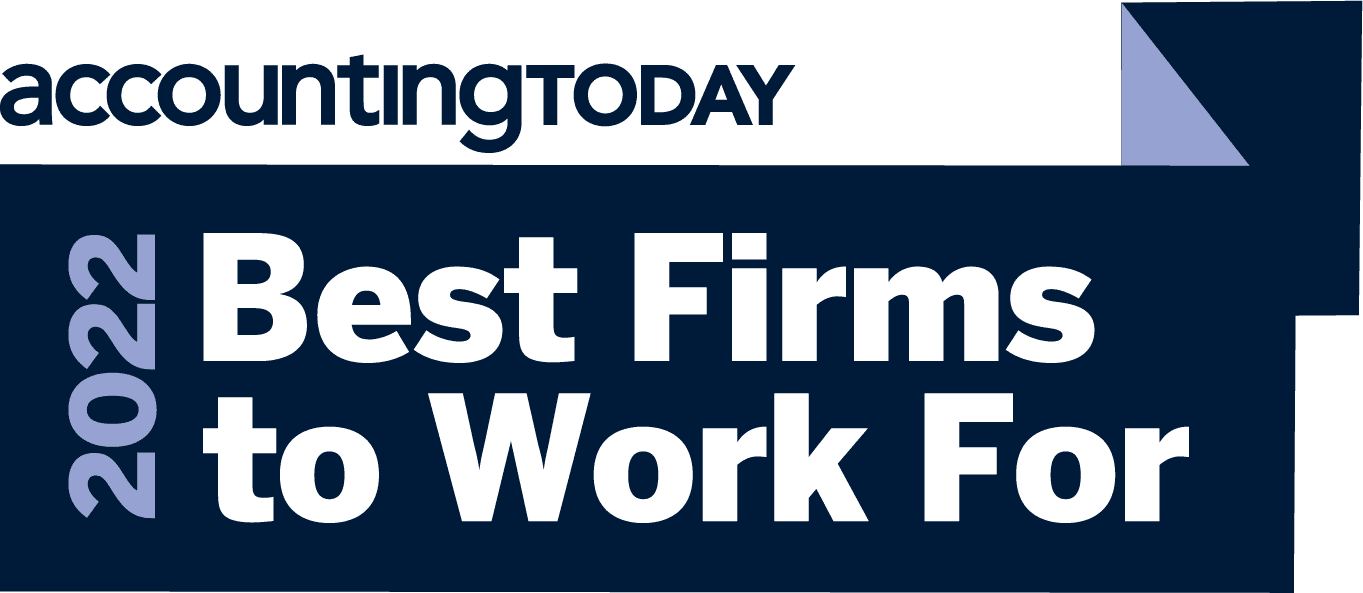 Kruze Consulting named one of the best accounting firms to work for in 2022
By Vanessa Kruze, CEO & Founder
Kruze Consulting was named one of the best accounting firms to work for in 2022 by Accounting Today. On the list of top 100 mid-sized firms, Kruze Consulting ranked 23rd, based on the positive work experience reported by Kruze employees.
The best accounting firms share similar characteristics
Accounting Today noted that the best accounting firms to work for shared a number of exemplary characteristics, including flexible schedules; competitive pay; challenging and interesting work; and a workplace culture that supports communication with management and peers.
I could not be more proud of our accomplishment, and I want to thank all of our employees for helping us achieve this recognition. The list is compiled by anonymous employee surveys, and it means a lot to me that our team members feel that Kruze Consulting is an exemplary place to work.
The best firms offer flexibility, communication, and interesting work
The survey noted that flexibility was the number one answer from many employees on what made their accounting employers one of the best firms to work for. At Kruze, we shifted to fully remote employment, so team members can work from anywhere in the world. It's allowed us to expand our talent pool and hire the best and brightest no matter where they are. It's also provided our employees with greater control over their personal and professional lives, keeping them from choosing between family or their jobs.
Another key component of the best workplaces was communication. While some companies think remote employees can be disconnected, we haven't experienced that at all. We have weekly meetings with the entire company to review current projects, but more importantly, to celebrate accomplishments, milestones, and share our successes. We encourage communication between all employees, regardless of department or position, and it's fostered an environment of teamwork and partnership. Employees who pose questions or ask for help on our Slack channels always receive answers or offers of assistance.
Finally, another characteristic of the best accounting firms to work for is interesting and engaging work. At Kruze we focus on startups and early-stage companies, who are developing exciting new products and technologies. Our team members work with companies that are changing the world we live in, and we're proud to help those founders and entrepreneurs achieve their dreams.
Thanks to our team
I'm very happy to know that our employees voted for Kruze Consulting as one of the best accounting firms to work for. I'm glad to know they enjoy working at Kruze Consulting, that they are engaged and excited by the work we do, and that they feel free to communicate and share ideas. I'd like to thank each of them for their contributions, and let them know that I appreciate and value them all.