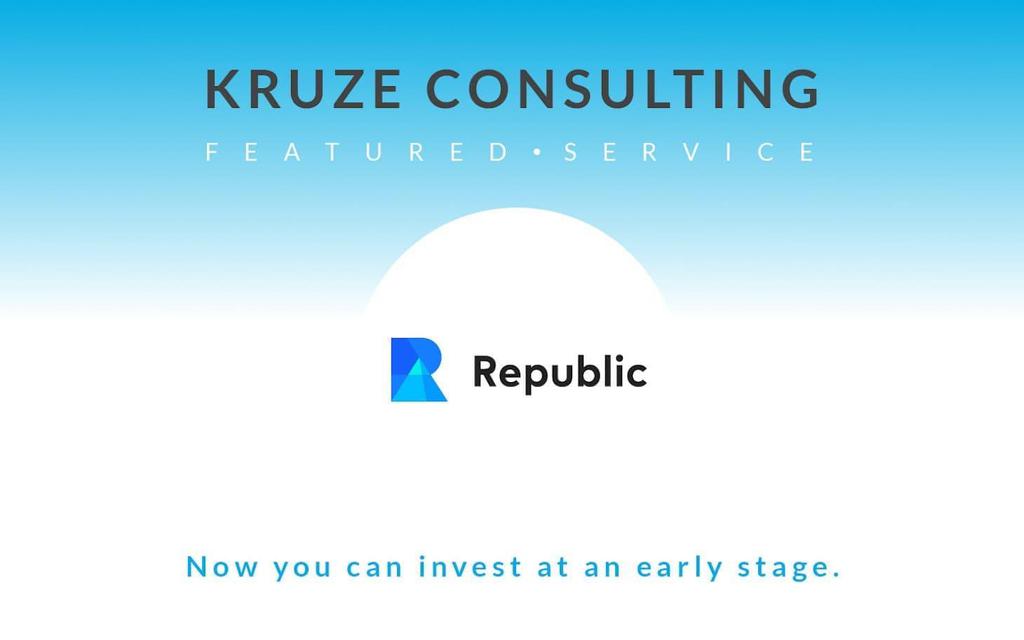 For the first time in history, now the majority of the US population can invest in tech startups.
That's why Republic was built: to democratize investing and level out the fundraising landscape for founders and investors alike.
They're SEC-registered, FINRA-licensed, and if you're at all interested in startups, you've heard of their past projects: Republic is part of a family of startup platforms together with AngelList, Product Hunt, and CoinList — one of the most trusted online startup ecosystems in the world!
Listen to our Founders & Friends podcast with Chuck Pettid, Partner, Deal Team Manager of Republic discussing Republic's unique brand of crowdfunding equity investments for startups. Chuck runs Republic's Deal Team which means he leads origination and then vets all Republic equity crowdfunding campaigns. Every deal on Republic is vetted with professional due diligence, making it a more attractive place to invest in startups. In the interview, we talk about Republic's explosive growth and the company's future.
Make sure you visit www.republic.co to learn more about this amazing service!
Need an accountant for your startup? Kruze Consulting is a leading accounting firm working with seed and venture funded Delaware C-Corps. Kruze Consulting provides all things Accounting and Tax, including interim CFO Consulting, financial modeling, annual taxes, R&D tax credit studies, venture debt consulting, 409A reporting, bookkeeping. Contact Kruze today!