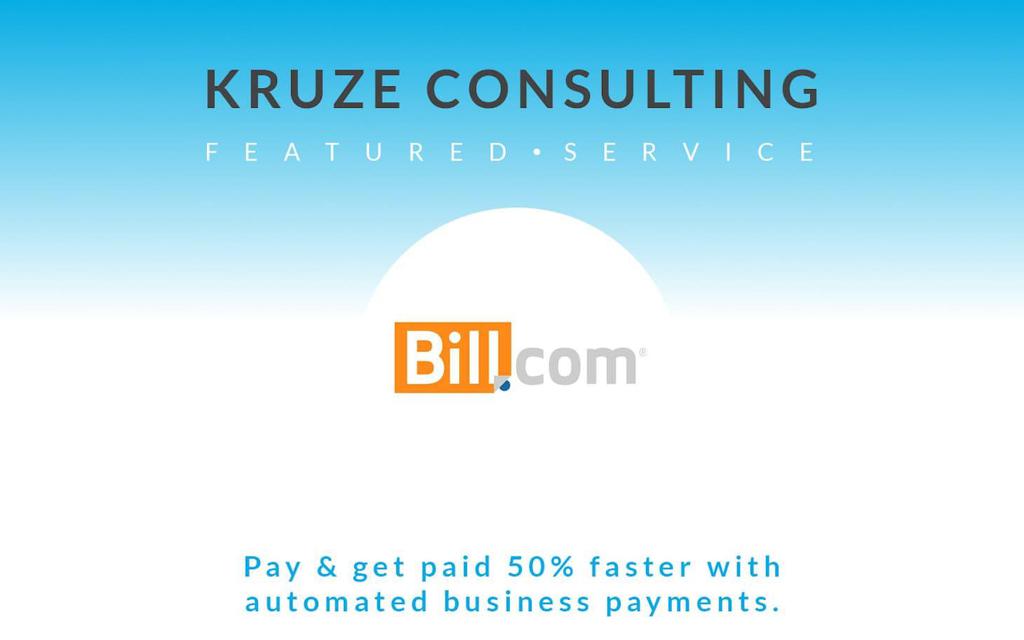 Creating Magically Simple Business Payments.
Bill.com is the leading business payments network with over 2.5 million members processing over $50 billion per year in payment volume for over 100,000 customers.
Bill.com helps businesses connect and do businesses by saving them more than 50 percent of the time typically spent on financial back-office operations.
Bill.com partners with four of the top 10 largest U.S. banks, more than 50 of the top 100 accounting firms, major accounting software providers including Intuit and Xero, and is the preferred provider of digital payments solutions for CPA.com, the technology arm of the American Institute of CPAs (AICPA).
Listen to our Founders & Friends podcast with Rene Lacerte, Founder & CEO of Bill.com discussing how growing up in an entrepreneurial family shaped him, the insights that led him to start Bill.com, the culture of customer service at Bill.com and where Bill.com is going next.
Make sure you visit www.bill.com to learn more about this amazing service!
Kruze Consulting handles all things Accounting, Tax, Finance, & HR: interim CFO Consulting, financial modeling, annual taxes, R&D tax credit studies, venture debt consulting, 409A reporting, bookkeeping, AR/AP, and Seed/Series A/B Fundraising Preparation - only for funded startups. Find out why Kruze Consulting has so many successful startups as clients. Contact Kruze today!