Since 1977, J.P. Morgan has been hosting its Corporate Challenge run ("JPMCC"), challenging corporate runners to participate in an event with a distance that "even a busy executive would have time to train for." Since then, the movement has grown to 13 cities across five continents hitting all-time highs of 267,960 participants from 8,071 companies. On Thursday, September 6, 2018, the JPMCC landed in San Francisco and the Kruze Consulting team was there to take it down!
Unlike many running events that have some underlying charitable beneficiary as its headline, the JPMCC focuses on challenging busy professionals to simply untether from their desk and run or walk for 3.5 miles. In this instance, the journey really is the destination! With the event only a few short days away from the first deadline of the month, when Kruze delivers the previous month's financials to our startup clients, the theme of the challenge was not lost on our professionals! Overcoming the gravity of authoring financials, 10 professionals came out to field the Kruze team for the event, along with one enthusiastic colleague who weathered the cold night air to cheer on the team.
In all, over 10,500 participants from 363 companies came out and transformed the McCovey Cove, near AT&T Park, and Embarcadaro into a 3.5 mile stretch of bodies in motion. Our team captain, Alex Janeck, who is an active triathlete, was the top finisher for Kruze, placing 503rd, overall, putting him just over the top 5% group of finishers. Our hearty congrats to Alex along with our appreciation for his leadership and organization of team Kruze!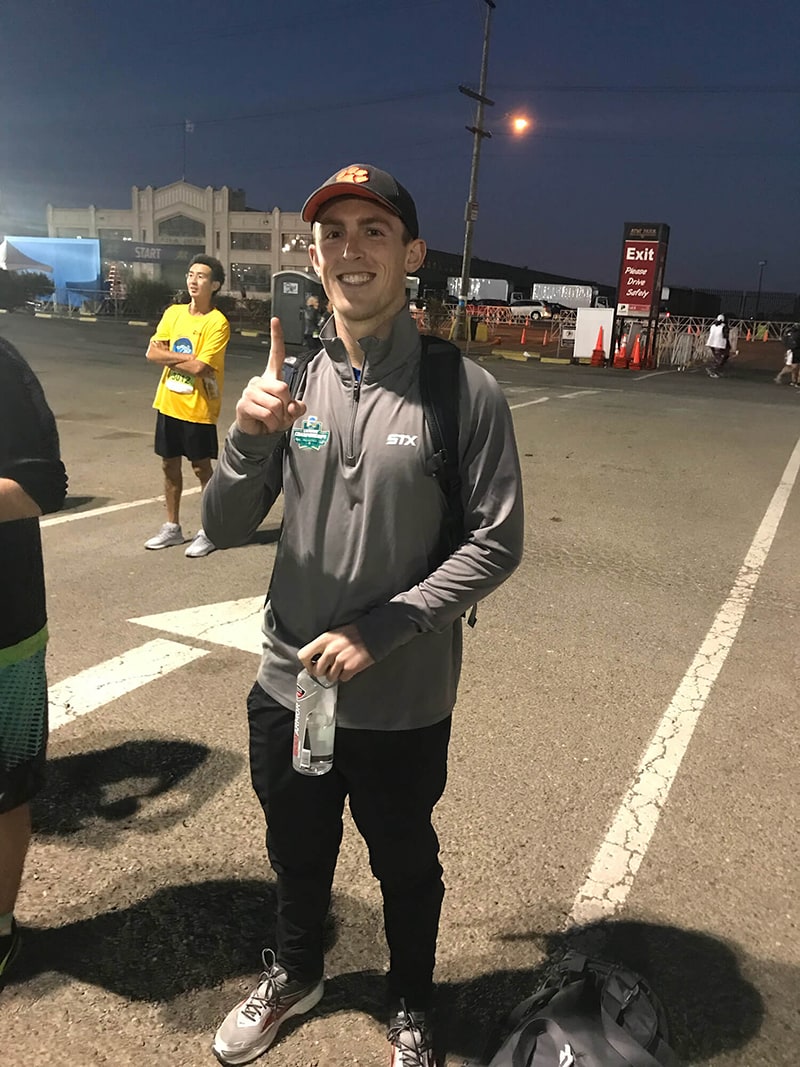 The JPMCC has a San Francisco magic that few events do. While pre-run stretching, I saw all kinds of teams arriving on the scene and taking group photos at the Willie Mays statue in front of AT&T park. Eager participants landed from all the tech pillars such as AWS, Google, Salesforce, Tesla, Facebook, Okta, Twitter, AirBNB and much more. It was a wonderfully pleasant surprise to see several former colleagues and associates participating in the event, as well. In short, it turns out that the JPMCC is an event that serious Silicon Valley companies pride themselves in having representative teams, and extending their culture of intensity and high performance.
Post-event hydration landed our team at Pedro's Cantina where the restaurant was full with other teams that had the same idea. As the event euphoria faded, conversation came back to work and challenges to overcome and opportunities that lie ahead. It was the kind of conversation that people don't make time for in the office but one that could lead to some exciting developments. Maybe the event founders were on to something, back in 1977, when they challenged busy professionals to get out of the office.
For the Kruze Consulting team, we've laid down our inaugural mark and will look ahead to next year when we get to do it all over again!